Treatment Options for Hidradenitis Suppurativa
Was this helpful?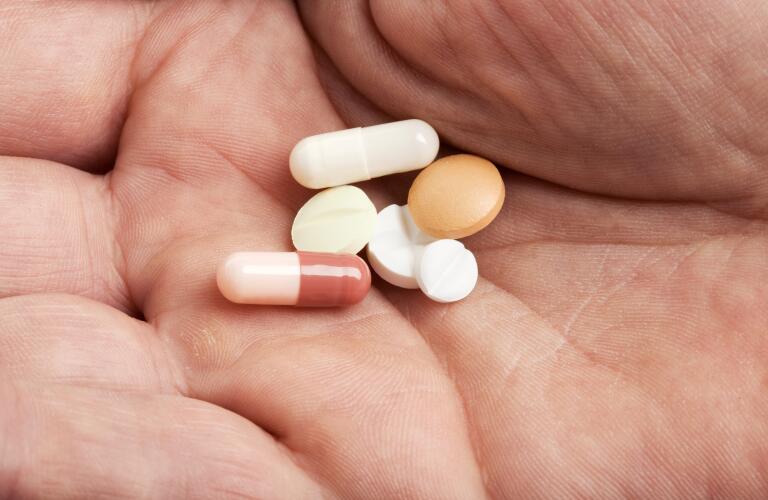 If you have hidradenitis suppurativa (HS), also known as acne inversa, you'll be relieved to know that there are treatments available. Dermatologists can prescribe medication to treat this painful skin disease that starts with pimple-like bumps and can lead to oozing sores and scarring. If you have a more severe form of acne inversa, you may need a medical procedure. The goals of all acne inversa treatments are to:
Clear or improve breakouts

Prevent future flare-ups

Remove thick, tunnel-like tracts due to scars
Medications That Treat HS
There are many medications available to treat acne inversa. In some cases, dermatologists prescribe medications that are designed to treat other diseases. This is called "off label" use.
Your treatment plan may include one or more of the following medications:
Acne washes and medications

Antibiotics to clear up an infection, keep acne inversa from getting worse, and prevent future breakouts

Biologics, which are medications that target your immune system

Corticosteroids to reduce inflammation, pain and swelling

Hormone therapy, such as birth-control pills for women, which can decrease pain during breakouts
Surgical Treatments of HS
If your condition is more advanced, medication may not be enough to treat it. Your dermatologist may recommend a medical procedure to treat the problem. Procedures include:
Draining or surgically removing lesions

Excision, in which the surgeon cuts out the area where you have a breakout along with some nearby normal skin, and then uses your own skin to cover the wound

Laser surgery to clear up a breakout and prevent it from recurring (you may need to undergo several laser treatments)
Lifestyle Changes for Improving HS
Beyond medical treatments, there's plenty you can do to reduce flare-ups and prevent acne inversa from worsening. These steps can make a difference:
Lose weight. Being overweight or obese can contribute to developing acne inversa. Losing 10% of your body weight can help you have fewer flare-ups.

Quit smoking. Talk with your doctor about steps you can take to quit.

Don't shave during breakouts. Shaving irritates your skin.

Wear loose-fitting clothes. You'll reduce the amount of friction on your skin. Wearing looser-fitting underwear can even make a difference.

Discuss your antiperspirant with your dermatologist. Antiperspirant is helpful for controlling sweating, but some may be too harsh for people with acne inversa. Your dermatologist can help you find one that works best for you.
If you're experiencing a painful breakout, applying warmth to the area can help. While it won't clear up the bump, it can bring you some temporary relief. Here are two options:
Make tea. Place a teabag in hot water for about a minute and then place it directly on the painful cyst, being careful not to burn yourself. Hold it there for about 10 minutes.

Use a compress. Run a clean washcloth under hot water and hold the compress on the painful area for 10 minutes.
If you have HS, there are treatments available. The goals of these treatments are to clear or improve breakouts; prevent future flare-ups; and remove thick, tunnel-like tracts due to scars.

Treatment options include medications, surgical procedures, lifestyle changes, and at-home remedies.

Talk with your dermatologist about the best way to treat HS.
Was this helpful?