PATIENT VOICES

Treating My Hidradenitis Suppurativa

Was this helpful?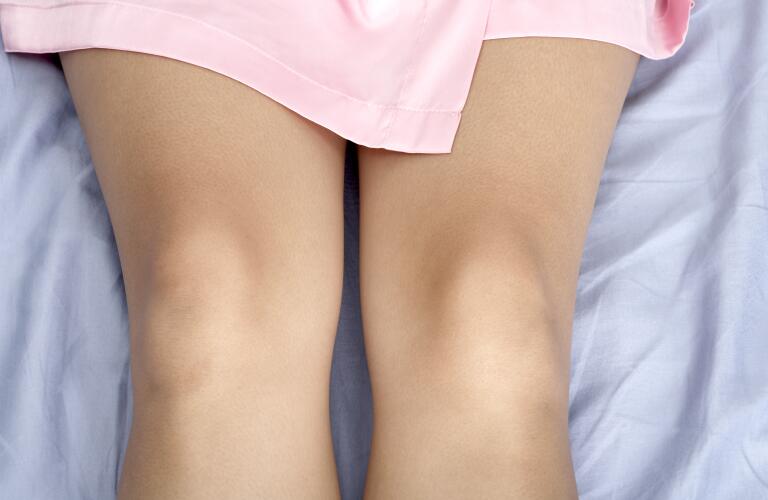 Imagine the pain of an ingrown hair and magnify it by 100. That's what a flare-up of hidradenitis suppurativa (HS) feels like.
I've had hidradenitis suppurativa, also called acne inversa, since my late twenties. It's a chronic skin condition that causes painful, boil-like knots to form under my arms. Prior to my diagnosis, I had never had any skin problems—not even extreme acne in my teens. I'd never actually been to a dermatologist. Now, I'm a regular.
I get a flare up of acne inversa about once a month, with a knot half the size of a golf ball developing in either one of my armpits. The pain is throbbing. You don't want anything to touch it, not even your clothes. Sometimes, I can't even lift my arm above my head when I have one. Usually, the lump will last for about a week before it ruptures, but when it's especially bad, my dermatologist will have to rupture it and then inject a corticosteroid directly into the area to reduce pain and swelling.
When it ruptures, there's immediate relief from the pain, but a whole new kind of discomfort. Unfortunately, the odor that drains from the knot is very unpleasant, like something is rotting. Often, the ruptures can cause deep tunnels to form beneath your skin, so you have to dress the affected area as you would dress a wound. The good news is the bandage helps prevent the smell, and my doctor's trick of washing the area with a mix of vinegar and water helps minimize it. But aside from the smell and the pain, there's also a risk of infection when the knot ruptures.
My dermatologist used to proactively prescribe antibiotics to prevent infection from the rupture, but the antibiotics almost always caused a yeast infection, so we haven't gone that route for the last five years. To date, fortunately, I haven't had an infection from a rupture.
When my acne inversa symptoms first started in the 1990s, I had surgery to remove much of the tissue surrounding the sweat glands in my armpit. This seemed to work for a while; for about 20 years, I didn't have a flare up. But then they started up again. Luckily, more treatment options are available now to help me tackle it.
Today, I control my acne inversa by injecting myself weekly with a medication called a biologic, which targets the tumor necrosis factor (TNF) protein, a part of the body's inflammatory response. This particular biologic is often used to treat psoriasis, and was just recently approved by the Food and Drug Administration to treat my condition. Essentially, it reduces the pain and inflammation.
I have really noticed a difference from the injections; I usually only have one knot at a time now, rather than several—and they're far less frequent than they used to be. Still, almost every knot I've had from this condition has left a scar right on top of the scar across my armpit from my surgery in the 1990s. Needless to say, I don't wear a lot of sleeveless shirts because I'm pretty self-conscious. In fact, only my husband, sister and doctors know about my condition.
Despite the embarrassment, I'm thankful that my dermatologist is well-informed on the latest treatment options and I'm able to, for the most part, control my condition.
Rosalind, 50, lives in Alpharetta, Georgia with her husband. She has been living with hidradenitis suppurativa for close to 30 years and has treated the condition with surgery, antibiotics and biologics.
Was this helpful?