Surgical Treatments for Hidradenitis Suppurativa
Was this helpful?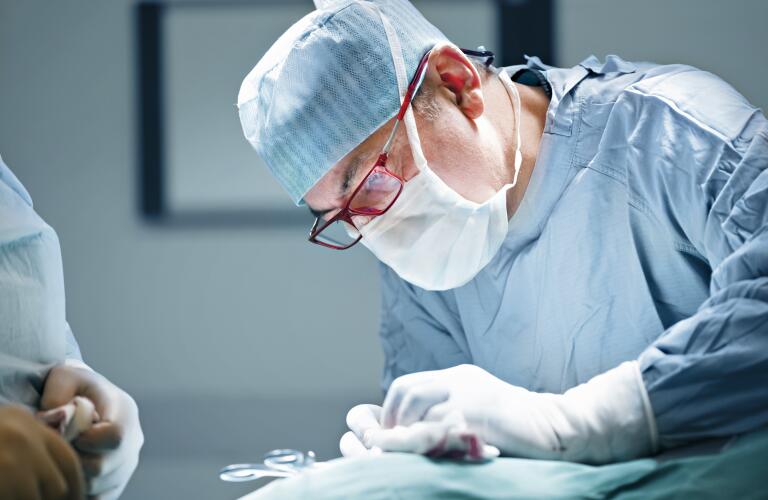 For some people, medication may be enough to treat hidradenitis suppurativa (HS), also known as acne inversa. Some medications can help clear this painful skin condition that often starts with bumps that are similar to pimples, and that can develop into painful sores or scars.
However, if you have a more severe form of the disease and medication hasn't improved your condition, your dermatologist may recommend treating it with a surgical procedure.
There are several different surgical options available today. Most can be performed in your dermatologist's office. Recovery depends on the type of procedure you receive and the severity of your disease. Discuss these options with your doctor to find out which one might work best for you.
Like regular acne, acne inversa starts when your hair follicles get clogged with bacteria and other substances. People who develop acne inversa may have an immune system that overreacts to the clogged hair follicle. Laser surgery may help; the procedure destroys hair follicles, which can clear up an existing breakout and prevent future breakouts from occurring in the treated area. You may need to receive several laser treatments.
If you experience a lot of pain and recurring breakouts, your surgeon may suggest treating your acne inversa with a procedure called deroofing. With deroofing, your surgeon removes the top, or roof, of the lesion. This turns your lesions into scars and preserves surrounding healthy tissues. These scars are much less significant than the type of scars that would form if your disease progresses without treatment.
With draining or incision, your surgeon drains the fluid from your lesions or cuts the lesions open. These methods can improve your condition temporarily, but it may still return.
During excision, your surgeon cuts out the affected area plus some nearby skin. This creates a deep wound. Then, your surgeon makes a skin graft or skin flap, using skin from another part of your body or a nearby area, to cover the open wound. This can prevent acne inversa from returning to the same area.
If medication doesn't properly treat your HS, there are some surgical treatment options that may work for you.

Recovery times can vary, depending on your procedure and the severity of your HS.

Most surgical procedures help clear up existing HS and prevent future breakouts in the same area.
Was this helpful?