PATIENT VOICES

My Hidradenitis Suppurativa Diagnosis: Finally, Some Answers

Was this helpful?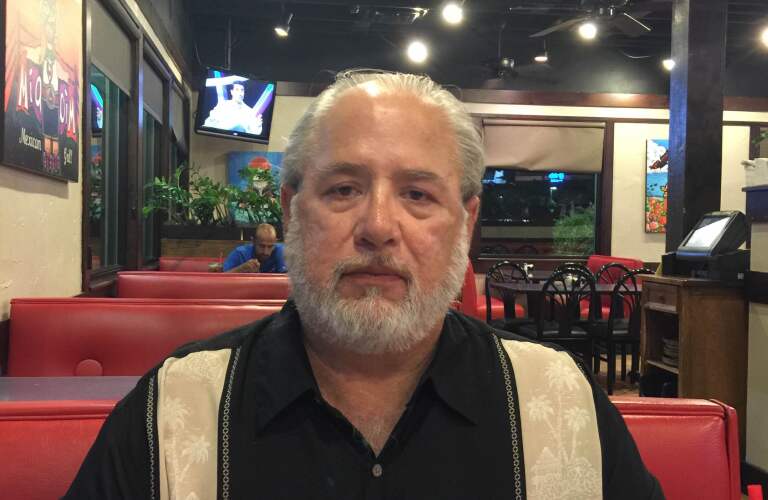 When I was 12 years old, I woke up one morning to find three baseball-sized lesions on my face. These weren't your run-of-the-mill adolescent zits—they were excruciatingly painful, unimaginably large bumps. I didn't go to school for a month and a half.
I said goodbye to baseball, basketball, football and track. Sweating, my dermatologist said, would only exacerbate my condition—a condition that befuddled him and his fellow dermatologists around the country. This was in the '70s, and their best guess was that I had cystic acne or folliculitis. One suggestion did help—growing a beard. I had to get special medical permission to grow a beard in high school, but it was worth it. Having facial hair kept my pores open, so there was less chance of an infection growing under my skin.
As time passed, I still didn't know what caused the bumps on my face, nor the numerous lesions and boils that surfaced in my armpits, my groin and my back side throughout my life. You can imagine the toll it took.
Mostly, I could cover up my appearance with clothing, but, for years, I carried around a briefcase of every item I would need to hide my condition: extra gauze and bandages, a towel to sit on so blood, pus and sweat from an open lesion wouldn't "leak" onto my seat, a change of clothes for the same reason, and lastly, cologne and scented air freshener to mask the smell of the lesions' discharge—something I can only compare to the odor of rotten eggs in stagnant creek water.
After three decades of no answers, I finally got one in 2001. One morning, when I woke up to find my scrotum the size of a honeydew melon, I knew whatever I had was far worse than cystic acne or folliculitis. My primary care doctor sent me to a urologist, where a team of doctors crowded around the enigma. Then I was sent to an infectious disease doctor. Finally, after nine months of searching, I got an answer from a plastic surgeon.
My diagnosis was hidradenitis suppurativa (HS), also known as acne inversa. The good news was I finally had a name for my condition; the bad news was there was no cure. HS is a rare, chronic inflammatory skin condition characterized by painful lesions occurring in the armpit and groin areas.
When I first got my diagnosis, my doctors attempted to dry out the infected lumps in various ways: incision and draining surgeries (I&Ds), hot compresses, sulfur treatments, and light therapy. Some treatments worked temporarily, but after a scar formed, a new lesion would grow right on top of the old one's grave.
I've had 60 I&Ds and five major surgeries since my diagnosis. The large-scale surgeries consisted of my plastic surgeon removing 125% of the affected area—literally digging into my skin and scooping out the problematic region. While all of these surgeries were agonizing, they've been effective: my old problem sites no longer foster new infections. However, any skin untouched by the surgery is still susceptible to the formation of a new lesion.
Besides the surgeries, I take antibiotics to prevent infections when I have an open sore, on top of methotrexate (a drug that interferes with cell reproduction and is commonly used to treat inflammatory conditions) and steroids. The good news is treatment options are continuing to grow with the introduction of biologics, and more research is helping to shed light on this condition. Hopefully, 12-year-olds today won't have to wait until their 40s to find out their diagnosis and start on an appropriate treatment plan.
The faster you can get your condition diagnosed, the better off you'll be, so keep asking questions and doing research. Don't be afraid to show your parents, significant other or your physician the affected areas.
Above all, keep smiling and don't let your HS beat you from the inside out. Instead of focusing on your pain, discomfort and embarrassment, pay attention to the small things and enjoy each moment.
Manuel Llaguno, 60, lives in San Antonio, Texas with his wife, Juliet. He has been living with HS since 1968.
Was this helpful?