PHYSICIAN VOICES

Meet the Dermatologist: Hidradenitis Suppurativa

Was this helpful?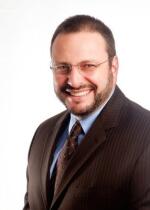 Dr. Barry Resnik is a board-certified dermatologist in Miami, Florida. In our "Meet the Specialist" series, we highlight the unique perspectives of various medical specialists on the types of patients they see, and what they find rewarding and challenging in their daily practice.

As a dermatologist, a physician who treats skin conditions, I'm motivated to bring patients healing, ease of mind, and solutions when other treatments have failed. The nature of dermatology addresses both the visible effects of skin conditions as well as the deeper root of such illnesses. Though I treat a variety of skin issues, the cases that have proved to be both the most difficult and the most impactful in my career have been those of patients struggling with hidradenitis suppurativa (HS). HS is a chronic skin condition characterized by painful lumps and draining abscesses on areas of the skin like the groin and underarms. Learning how to treat this complicated illness has made me a better doctor and allowed me to make a big difference in an often-overlooked population of patients.
Dermatology: The Perfect Fit
In high school, I decided I would either become a musician or a doctor. I figured out pretty quickly that being a doctor would be the best use of my skills, so I went to medical school. My father was a dermatologist and I grew up learning from him and his practice, so specializing in dermatology was a clear choice.
Since dermatology is the branch of medicine that deals with the body's largest organ, the skin, I've had the unique opportunity to work in a multidisciplinary field. From psoriasis, an inflammatory condition characterized by dry, itchy patches on the skin, to acne, a common skin disorder, I'm able to help my patients with both medical and cosmetic issues, perform dermatological surgeries, and practice what might be called 'outside the box' medicine. This means that, since we deal with many skin diseases for which we still lack good therapy, we look for any safe way that might help our patients. Sharing information with other doctors to tailor a treatment plan to fit an individual's needs and skin type is one way we help our patients.
This concept has been instrumental in my approach to treating some of the most difficult dermatological cases. I'm most interested in what I call 'orphan diseases' in the realm of dermatology—diseases in which treatments and therapies work for some of the people, some of the time. In other words, there isn't a catch-all therapy that works for the majority of patients who struggle with these orphan illnesses. In dermatology, your skin is as unique as you are and requires an individualized treatment. The two orphan diseases I focus on are vitiligo, the loss of skin color in blotches, and hidradenitis suppurativa. In light of how little attention HS has received in the medical community, I've had the greatest impact treating these patients.
As my experience deepened, I began to hear the same story over and over again. Patients would come to me with undiagnosed HS symptoms like recurring puss-filled boils and abscesses in areas of friction on the body like the groin and underarm area. Often painful and smelly, these symptoms can be difficult to treat and make patients feel isolated. People would tell me they'd gone to several other doctors, been prescribed many different, and ultimately ineffective, medications, and been given wildly divergent diagnoses.
After diagnosing a lot of these patients with HS, I decided to learn everything I could about this illness and how to manage it. Identifying the level of severity of a patient's HS, what treatments work the best for most, what topicals and washes one person's skin responds well to, and whether or not surgery is needed to eradicate a problem area are all important considerations in successfully treating HS.
If you're struggling with what may be hidradenitis suppurativa, I encourage you to find a dermatologist who will work with you to find a treatment right for your skin. There are good treatments that can greatly improve your quality of life, bringing you peace of mind and a better understanding of how to take care of your skin with HS.
Was this helpful?