How to Soothe Underarm Hidradenitis Suppurativa
Was this helpful?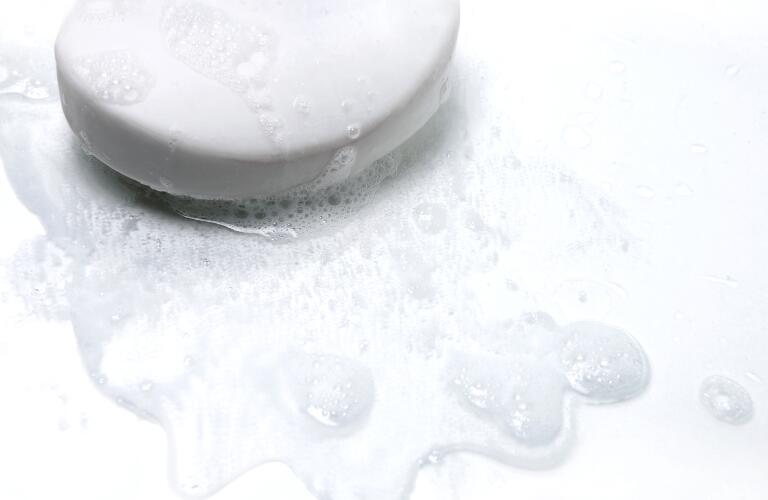 Women suffer from hidradenitis suppurativa (HS) 3 times more often than men and are more likely to develop HS under their arms. Doctors and researchers are beginning to understand the severity of HS, also known as acne inversa, but unfortunately they haven't found a cure for the condition.
People with hidradenitis suppurativa deal with frustrating and embarrassing symptoms like boils and skin lesions that leak fluid and cause severe pain. The pimple-like bumps that characterize HS typically appear in places where pimples don't, like the creases under your arms. As the condition worsens, these bumps can grow under the skin and create scar tissue that makes arm movement difficult. These bumps can also rupture and leak blood-stained, foul-smelling pus onto clothing. Living with and treating this unpleasant condition is challenging, but there are some approaches that can make daily life more comfortable.
Soothing Underarm Treatments
HS sufferers often experiment with a variety of treatments until they find the right fit for their body. Options range from natural remedies to medication. Here are some of the most popular methods for soothing underarm HS. The key to success is starting treatment early so the condition has a chance to improve, instead of getting worse.
Antibacterial soap: A good antibacterial or antiseptic soap can help heal your boils and protect your wounds from bacterial infections. Ask your dermatologist to recommend the best products for your symptoms.
Warm compresses and baths: Warm compresses on affected areas and hot baths help boils and lesions drain. It also soothes the skin and relaxes your mind. Stress can cause flare-ups, so a calming bath helps in many ways. Add a little tea tree oil to your bath for extra antiseptic benefits and a refreshing aroma.
Anti-inflammatory medications: Inflammation causes much of the pain under your arms, so taking an over-the-counter inflammatory medication can help ease discomfort.
Loose clothing: Avoid tight, synthetic clothing which causes friction and can irritate HS under your arms. Loose, cotton shirts are your best bet for staying cool and comfortable.
Keeping cool: Speaking of temperature, keeping your body cool is key. Being outside in the heat will make you sweat and irritate your HS. Stay indoors with air conditioning when possible and limit your time outdoors in the summer.
Healthy weight & diet changes: Being overweight can worsen symptoms because skin folds rub and irritate your HS bumps. Losing weight and keeping your arms toned can reduce skin friction and pain. Some HS patients have reported that changing their eating habits toward a more Paleo diet has improved their symptoms dramatically. A diet that's low in red meat, processed foods, sugar and grains while high in protein, fruits and vegetables can make a big difference.
Stop smoking: Smoking decreases blood flow to your skin and slows down the healing of HS-related wounds. Stopping smoking can decrease breakouts and help your body do a better job of nourishing your skin.
Avoid shaving: Steer clear of shaving when you experience a breakout under your arms. The sharp blade can open wounds and keep them from properly healing. If you really want to remove underarm hair, laser hair removal might be your best approach.
Turmeric: When it comes to natural remedies, turmeric is a super food that's used to reduce inflammation all over the body. To heal boils, dissolve one teaspoon in milk and drink it twice a day. You can also take 4 turmeric capsules.
Aloe Vera: This magical plant heals everything from cuts to burns to skin lesions. It has powerful antibacterial and antiseptic properties that can keep your HS wounds from getting infected. Though you can buy Aloe Vera gel at the drugstore, the purest approach is to get an aloe vera plant and squeeze the gel from the leaf. Aloe Vera also cools your skin to provide on-the-spot soothing relief.
If these simple at-home treatments to soothe underarm HS don't work for you, consult with your doctor for alternatives. For severe cases, antibiotics, steroids, and intravenous biologic medications may be prescribed. Some doctors are even trying surgery for the worst instances of HS. But before it gets that bad, try these basic soothing techniques to see if you can manage your symptoms before they require a last resort remedy.
Was this helpful?