What People Recovering From Opioid Use Disorder Should Know About Hep C
Was this helpful?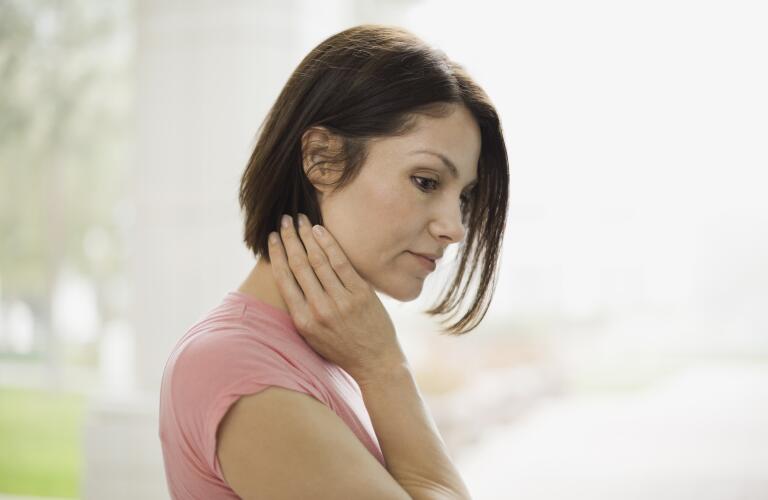 If you've recently gone through recovery for an opioid use disorder, you've just put yourself on the path toward a healthier future. However, you may need to address an important health issue you might not know about. Having a history of injected drug use means you're also at increased risk for hepatitis C, a viral infection of the liver that causes inflammation. If left untreated, an acute case of hepatitis C can become a chronic case, which can cause permanent liver damage. That's why it's important for anyone with a past or present opioid use disorder to know their hep C status.
The hep C virus is primarily transmitted through exposure to infected blood or other body fluids. Even if you only injected drugs a couple of times many years ago, your risk is higher. It's a very common risk factor, too. According to the Infectious Diseases Society of America and the American Association for the Study of Liver Diseases, injected drug use is the most common risk factor for hepatitis C infection in the United States.
You might also consider the other common risk factors for hepatitis C to see if you have any of them, too. For example, Baby Boomers born between 1945 and 1965 are at elevated risk for a hep C infection. So are people with HIV, people who received tattoos or piercings with unsterile instruments, people who received blood transfusions or blood products before 1992, and healthcare workers or others who know they have been exposed at work.
For many people, recovery from an opioid use disorder is not a one-and-done occurrence. It's more of an ongoing process, a journey. You may still be getting treatment for your opioid use disorder. Many people now receive Medication Assisted Treatment, or MAT, to help them fully kick their reliance on opioids.
Here's some good news. If you do have hepatitis C, you can get treated for it at the same time you're undergoing treatment for an opioid use disorder. Research has shown good success rates for people who fall into this category. Your doctor can talk to you about the most appropriate type of treatment for your hep C. Many people today are using antiviral treatments that essentially cure their hep C without the challenges of previous treatment regimens, but your doctor may need to evaluate you and your health history to determine if that's right for you.
However, you can't undergo treatment for hep C if you don't know if you have it. That's why what makes knowing your status is so critical.
You may have no idea if you've ever been exposed to or infected with hepatitis C. You might assume you would know if you've had it. But that's not necessarily the case. Many people don't experience any symptoms directly after contracting the hepatitis C infection, or the symptoms are so mild they don't realize it's more than the common cold. Some of the most common symptoms of an acute hep C infection can include a yellow discoloration of the skin and eyes (jaundice), fatigue, nausea, muscle and joint aches, and fever. These symptoms can develop a few months after you're exposed to the hep C virus and may last from two weeks to three months.
Some lucky people clear the acute infection on their own, and that's the end of that. But the vast majority–somewhere between 75 and 85% of cases–do not. The infection goes dormant and waits. Eventually, it turns into a chronic infection, which can be a "silent" infection for many years, until the liver is so damaged that people start to notice signs of liver disease. These symptoms include bleeding or bruising easily, fatigue, loss of appetite, weight loss, jaundice, dark-colored urine, swelling in the abdomen due to fluid buildup, itchy skin, confusion and slurred speech, and spider-like blood vessels on the skin. You can still undergo treatment for chronic hepatitis C, but sooner is better when it comes to halting the progress of damage to your liver. If you don't know your hep C status, talk to your doctor about getting tested so you can chart the right course forward.
Was this helpful?