Life After Opioid Use Disorder: Do You Know Your Hep C Status?
Was this helpful?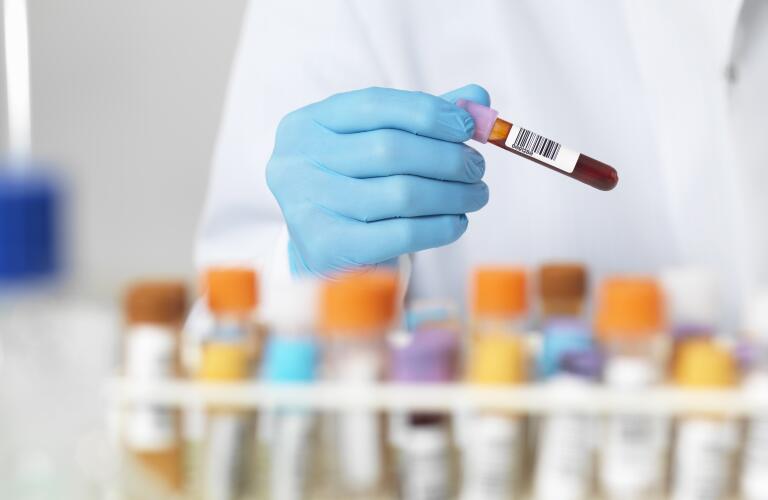 Roughly two million people in the United States are struggling with opioid use disorder, and 128 people die from an opioid overdose every day. Overcoming an opioid use disorder isn't easy, so if you're on the path to recovery, congratulations on taking steps to a life free of a dangerous addiction. As part of your recovery, you may have learned that using needles to inject opioids puts you at higher risk of contracting hepatitis C, a viral infection also known as hep c or HCV. This condition causes liver inflammation, scarring (cirrhosis), malfunction, and failure, which can lead to death. Effective treatment can cure the condition, but half of the people who have hep C don't know it. Get tested to learn your status so you can start treatment if you need to.
Who should be tested for Hep C?
Some people are at greater risk of hepatitis C than others. People who have shared needles to inject drugs have the greatest risk. Hepatitis C is passed through the blood of an infected person that stays in the needle as it's shared. Others who have higher risk include:
People who have injected drugs, even if it was only once a long time ago

Health care workers exposed to needle sticks

Babies born to mothers who have hepatitis C

People who had blood transfusions or organ transplants before 1992, prior to the implementation of testing the blood supply for hepatitis C

Baby Boomers born between 1945 and 1965, a generation with hep C rates five times higher than in other years
Hep C doesn't always show symptoms and you can have the condition with no symptoms for many years; that's why it's crucial to get tested. The longer you delay testing and treatment, the more damage is done to your liver and the more likely short-term hepatitis C can become long-term (chronic) and cause complications.

Understand what to expect with hep C testing.
Compared to the work you've done to overcome opioid use disorder, you'll likely find hep C testing and treatment relatively easy. You can take a simple blood test to find out if you have hepatitis C at your doctor's office. If you do have the virus, your doctor will walk you through your treatment options and develop a treatment plan for the coming weeks and months. If your doctor doesn't know you're in recovery for opioid use disorder, make it clear to ensure you continue to get the right kind of help during hep C treatment.
How Hep C Treatment Has Advanced
Treatment for hepatitis C used to involve weekly injections or medications taken by mouth that were hard for people to tolerate. But in recent years, daily oral medications called direct-acting antiviral (DAA) therapies have become available. These therapies are typically better tolerated than previous options and can cure nearly all cases of hepatitis C within six months. Experts believe it's possible hepatitis C can be wiped out in our lifetime.
Don't wait to talk with your doctor about getting tested for hepatitis C. You've come this far. Keep doing everything you can to take good care of yourself.
Was this helpful?