In Recovery From Opioid Use Disorder? Now's the Time to Treat Hep C
Was this helpful?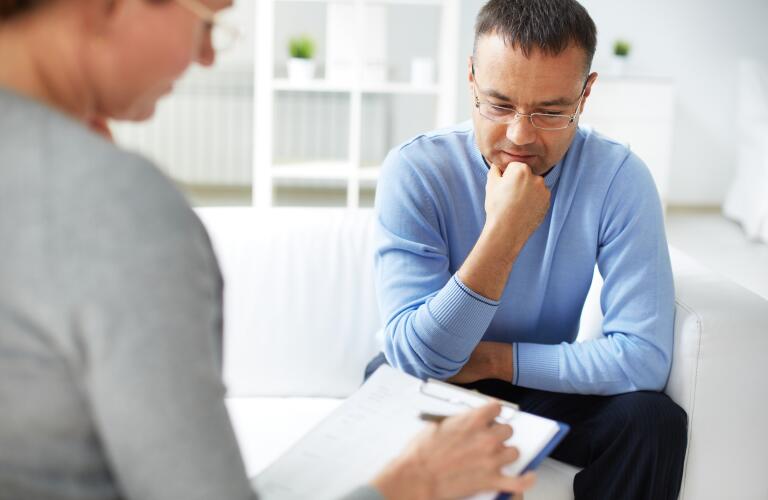 If you're in recovery from an opioid use disorder, congratulations! You've taken a huge step in the right direction to improve your health.
Like many people who are recovering from an opioid use disorder, you may opt for a process called Medication Assisted Treatment, or MAT. As part of their recovery process, people undergoing MAT take medications that can reduce withdrawal symptoms and help with recovery.
But if you've struggled with an opioid addiction, and particularly if you've ever injected drugs, there's a good chance you've been exposed to the hepatitis C virus. The hepatitis C virus spreads through the blood and can cause a liver infection that can lead to serious lifelong health problems. Now that you're on a healthier path, it's important to get screened for hep C so you can receive treatment if necessary and cure the disease.
An Evolution in Antiviral Treatments
Treatment has changed–and drastically improved–for people with chronic hepatitis C. Up until a few years ago, the most common treatment for hep C was a lengthy course of a combination of antiviral meds that often caused intolerable side effects and didn't always cure the disease.
However, now people have access to new antiviral treatments that can actually cure hepatitis C. You can take oral medications on a daily basis for two to six months, and the meds will actually clear the virus from your body. Experts call this a "sustained virologic response," when the virus can't be detected in your bloodstream 12 weeks after completing treatment.
Today, most people, including those currently going through treatment for an opioid use disorder, can take these newer medications or combinations of these meds, which are called direct-acting antivirals. When compared to past treatments, these medications tend to have better outcomes and fewer side effects, along with shorter treatment times. Now that you're in recovery, it's the perfect time to find out if you have hep C; if you do get diagnosed with the disease, you can begin treatment and rid your body of the virus in just a few months in most cases.
People in treatment for an opioid use disorder can receive treatment for hep C in a number of settings. In fact, if you go to a clinic or doctor's office where you receive MAT, you can even get treatment for your hep C there. It might make it more convenient for you to be able to receive both kinds of treatment in one place–which may, in turn, help you stay on track for both of them. Research also suggests having the involvement of a multidisciplinary team of providers can also boost your success rates. This kind of environment may open up opportunities for therapy and support groups that can help you along the path to better health.
If your doctor tests you for hep C, and it turns out you have the infection, you and your doctor will figure out what to do next. Unless you have serious complications or other health issues, you probably can begin treatment. At the same time, your doctor will likely recommend you embrace some important lifestyle changes to help keep you as healthy as possible. For example, switch out your beer or wine for non-alcoholic drinks, and avoid taking certain kinds of medications that can harm your liver or exacerbate any existing liver disease.
After you complete treatment, your doctor may continue to monitor you for a while, perhaps for as long as a year. Blood tests can help your doctor track the health of your liver. People who have already developed serious complications may need more regular tests or additional care going forward.
If you're tested and there's no evidence of hep C in your body, your doctor may spend some time talking to you about prevention. As someone who's been through recovery, you probably already can guess the first step: avoiding illicit drugs, especially the kind you inject. Other ways to reduce your risk of contracting hep C include practicing safer sex and being very careful if you get any new tattoos or piercings.
But if you do happen to fall back into old habits, don't give up. Opioid addiction is a very hard disease to treat, and many people struggle to beat it. You might assume that if you're abusing opioids, you can't get treated for hepatitis C, but that's not true. A 2019 study in the Annals of Internal Medicine found that people receiving treatment for hep C in an opioid treatment program still experienced good success rates, even if they were still using drugs. So no matter where you are in your opioid use journey, you can still work to get hep C-free.
Was this helpful?