6 Things to Know About Hepatitis C Viral Load
Was this helpful?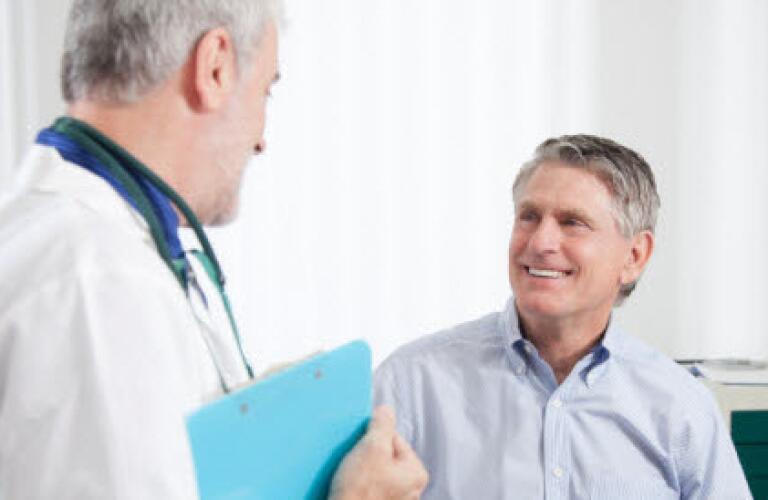 One way to keep track of a hepatitis C infection is by measuring your viral load. That's the amount of the virus in your bloodstream. If you have hepatitis C, there are lots of things you need to know. For instance, what does your viral load mean for your treatment? And, why might you test positive for hepatitis C even if the virus is no longer in your system? Here are answers to those questions, and more.
1. A Blood Test Measures Your Viral Load.

The hepatitis C virus contains genetic material called RNA. RNA helps the virus make copies of itself so it can infect more cells in your liver. A viral load blood test measures how much hepatitis C RNA is in your blood. The result is either a viral load that is low or high. A viral load over 800,000 international units per milliliter (IU/mL) is high. You'll have this test when you get your diagnosis and again later on to see if your treatment is working.
2. A High Viral Load Doesn't Predict the Future.

When it comes to viral load, hepatitis C is not like other viruses. One key difference is that the amount of the virus in your blood doesn't always indicate how the infection will progress. For instance, a high hepatitis C viral load does not mean that you're going to get sick more quickly. It also doesn't increase your risk for liver damage. What's important is that the virus is present in your blood in any amount.
3. Your Viral Load Doesn't Affect Symptoms.
Symptoms can develop within two weeks of your exposure to the virus. But, many people with a hepatitis C viral load have no symptoms. Possible signs of a hepatitis C infection include dark urine, fatigue, itchy skin, joint pain, nausea, and loss of appetite. You also might have sore muscles, stomach pain, vomiting, and yellowing of the skin and eyes. Still, some people live for decades with hepatitis C and have none of these symptoms.
4. Viral Load Is Linked to Treatment Success.

Whether you have a high or low viral load does make a difference when it comes to treatment for hepatitis C. Having a low viral load makes it more likely that your treatment will work. During treatment, a viral load that goes down is usually a sign that the treatment is working.
5. A Viral Load That Cannot Be Detected Is the Main Goal of Treatment.

You'll know your treatment worked when a viral load test cannot find the virus in your bloodstream. That's the main goal of treatment. Then, if your viral load stays undetectable for 6 months after treatment ends, you have a "sustained virological response" (SVR). An SVR means the virus is gone. It is possible, though, that the virus could return.
6. You Might Test Positive for Hepatitis C With an Undetectable Viral Load.

Even if your viral load is too low to show up on a blood test, you could still have hepatitis C antibodies in your blood. Antibodies are the signs that you were exposed to the virus. Your body released these chemicals to fight the infection. And, even if the virus is gone, the antibodies stay in your blood. That's why a basic hepatitis C test could still give you "positive" results. It's also another reason that the viral load blood test is so important.
You'll have your first viral load blood test when you first get a hepatitis C diagnosis.
After you've start treatment, your viral load is the main way to tell whether your treatment is working.
The ultimate goal of treatment is to get your viral load to a level that cannot be detected on a blood test.
Was this helpful?