Why Heart Patients Should Avoid NSAIDs
Was this helpful?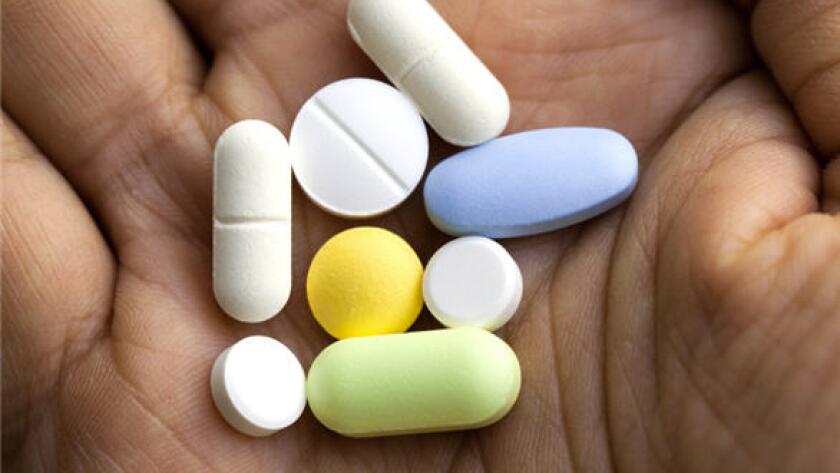 You might not be thinking about your heart when your lower back is aching or your knee is throbbing. But you probably should be.
For many people, a very common solution to the problem of "Ow, it hurts" is washing down a painkiller or two with a big gulp of water. The trouble is that many of those commonly used painkillers are nonsteroidal anti-inflammatory drugs, or NSAIDs. And research shows that NSAIDs can be harmful to your heart—especially if you're already at risk for or suffer from cardiovascular disease.
It's not exactly news that some painkillers can increase your chance of having a heart attack or a stroke. In fact, the U.S. Food and Drug Administration expanded certain prescription drug labels in 2005 to warn that NSAIDs usage could increase a person's risk of heart attack or stroke.
But now we know even more. The FDA warned in 2015 that:
You could experience a heart attack or stroke even within the first few weeks of taking the NSAID—much earlier than previously thought.

Higher doses of prescription NSAIDs increase your risk.

The longer you take the NSAID, the greater your risk.

Even if you aren't already at elevated risk for heart disease or stroke, you could be further raising your risk by taking NSAIDs.
With that knowledge, it's important to always consult your healthcare provider before taking any new medications in addition to meds that you may already be taking. For example, you may already take a daily low-dose aspirin. NSAIDs can potentially undermine the aspirin's antiplatelet effect—that is, those drugs can interfere with the aspirin's ability to keep platelets from clumping together and forming potentially dangerous blood clots.
Rule out the possibility of accidentally taking a medication containing an NSAID by familiarizing yourself with their names. Besides aspirin (acetylsalicylic acid), over-the-counter NSAIDs include some familiar-sounding meds, such as ibuprofen and naproxen. These anti-inflammatory agents can lurk in other products, too, such as cold medicine, so get in the habit of reading medicine labels before you take anything.
But sometimes the OTC version just doesn't do the trick, so a doctor might prescribe a prescription NSAID such as diclofenac sodium to ease the pain of conditions like arthritis or migraine headaches. Another common prescription NSAID is celecoxib, which is a COX-2 selective inhibitor. If a doctor prescribes any medication for you, it's worth making sure that you know exactly what you're taking—and that you don't accidentally receive a prescription for something that could be harmful to your heart.
The best option for you will ultimately depend on your specific circumstances, including the cause of your pain and your overall risk of heart attack or stroke.
Your doctor may choose to start you out on medication with a lower known risk of cardiovascular problems, such as acetaminophen or even a short-term narcotic analgesic. If that doesn't work, you and your doctor may want to discuss whether an NSAID—either a specific or non-specific version—is worth trying anyway, despite the increased risk for cardiovascular problems. The American Heart Association calls this a "stepped care approach."
Your doctor might suggest starting with naproxen if you really need the pain-relieving effect of an NSAID, as it seems to be the least likely to cause problems with your heart. However, you might need to wait a few hours after taking your aspirin before taking naproxen, to avoid any interactions or other problems.
If you and your doctor do decide you need to take an NSAID for a certain amount of time, your doctor will likely want to monitor you to make sure you don't develop any troubling symptoms. You can also be vigilant about symptoms such as:
Trouble breathing

Weakness on one side of your body

Chest pain
Don't brush off any of those symptoms, as you could be developing a very serious reaction to the medication. Call for emergency help right away.
Was this helpful?