Understanding Cardiac Rehab
Was this helpful?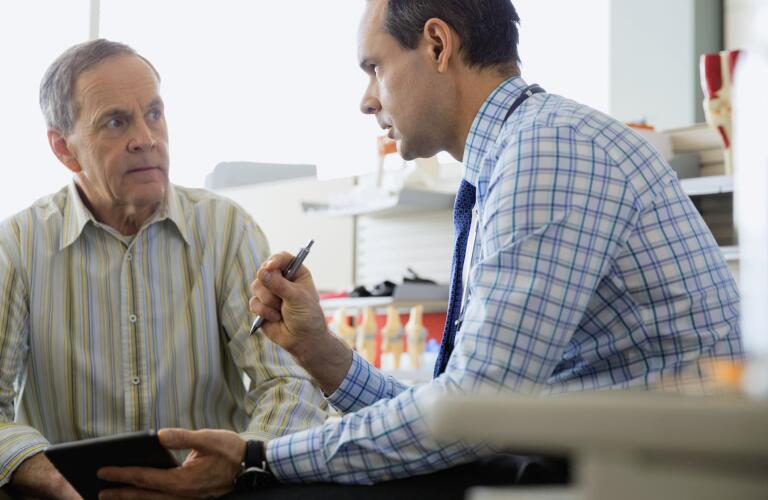 If you're recovering from a heart attack, you've been diagnosed with heart disease, or you've had a procedure involving your heart, you may feel a bit worried about rebuilding your strength or resuming physical activities. That's understandable. Although it may seem scary to exert yourself again, cardiac rehabilitation (also called cardiac rehab) is an important next step, not just for recovery, but also for reducing your risk of developing future health problems. The important thing to remember when beginning a cardiac rehab program is to take it slowly and follow the directions given to you by your doctor and rehabilitation supervisors.
Heart Attack Stories: Cardiac Rehab
A cardiac rehab program is a medically-supervised program that teaches you how to live a heart-healthy life. You'll learn about lifestyle factors that affect the heart, including nutrition and exercise, as well as how to reduce stress and how to adapt to any restrictions that you may now have. The programs are developed individually to fit each patient's needs and can be altered if situations change.
Who is on a cardiac rehab team?
Depending on your needs, your team may include a:
Nurse
Physiotherapist
Nutritionist
Athletic therapist
Don't forget, you are part of the team, too.

What's the cardiac rehab process?
Once you have been accepted into a cardiac rehab program, the team will do a medical assessment, or evaluation. They will look at what you are able to do (abilities) and what you may not be able to do (limitations). This will be their baseline and they will compare your progress to this initial assessment.
Education: Learning about your heart is an important part of understanding this stage of your life. Throughout the program, the team will teach you about your heart, any limitations you may have, and any lifestyle changes you may have to make to recover and reduce risks of any further heart-related illnesses. This could include nutritional advice, how to manage stress, and how to quit smoking, for example.
Physical activity: The therapists will develop a physical activity program for you, based on your current abilities and the goals that you and your team have set. This activity program will be supervised, so it can be adjusted if needed.
Emotional and psychological support: Emotional support can mean different things to different people. Some people need help managing their stress levels, while others may be depressed with this change in their life's path. Support may also mean helping you stop smoking, cheering you on as you lose weight, or managing chronic pain, if this is a problem for you.
Cardiac rehabilitation programs have been proven to help patients recover faster and stay healthy, but don't forget–the rehab team includes you! Ask your team for help if you're having problems with the program, so they can adapt it to better help you.
Was this helpful?