What Is Heart Failure With Preserved Ejection Fraction?
Was this helpful?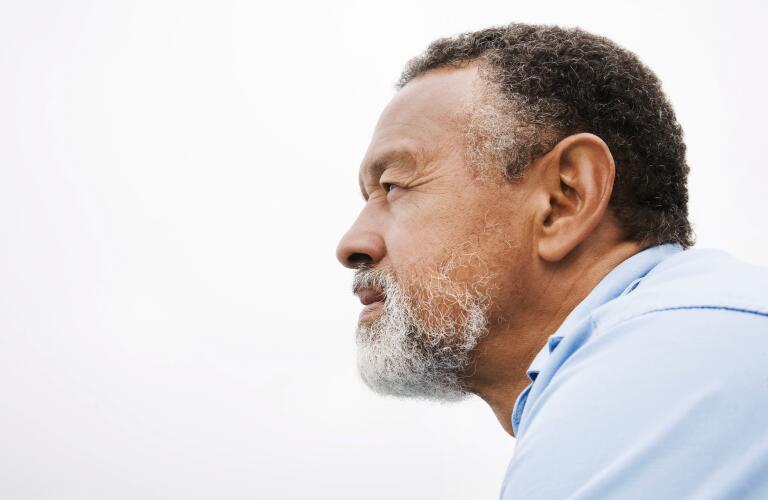 Heart disease continues to cause more deaths among Americans than any other medical condition. According to the latest research, almost 6.5 million American adults live with a type of heart disease known as heart failure. If you have been diagnosed with heart failure, you may be familiar with the term; it means your heart can't pump blood well enough to deliver nutrients and oxygen to your body. But your doctor may describe your condition more specifically as heart failure with preserved ejection fraction, which shows your case has some specific characteristics that may inform your treatment plan.
Understanding Heart Failure With Preserved Ejection Fraction
Your heart has four separate pumping chambers. Normally, two of these chambers, the lower ventricles, pump blood to your lungs and throughout your body. With each heartbeat, the muscular ventricles contract, or squeeze, to force blood out into the body. Then, the ventricles relax, allowing blood to flow back into each chamber.
Heart failure occurs when your heart muscle is damaged or weakened and cannot pump blood efficiently. If you have heart failure, nutrient and oxygen-rich blood doesn't reach body tissues and may lead to serious complications. In order to learn more about your specific case of heart failure, doctors will measure how well your ventricles relax and fill up with blood as well as how well your ventricles contract and push the blood out. That's where ejection fraction comes in; this measurement determines what percentage of blood is pumped out ("ejected") from the left ventricle and into your body each time your heart beats. For example, if you have an ejection fraction of 40%, this shows your doctor that 40% of the blood in your left ventricle is pushed out every time your heart contracts. This percentage helps your doctor determine the best treatment path for you. Normal ejection fractions measure between 50 and 70%. This means that 50 to 70% of the blood in the left ventricle is forced out of the chamber each time the heart beats.
Measuring your ejection fraction will help your doctor categorize your heart failure; you'll either be diagnosed with heart failure with preserved ejection fraction (HFpEF) or heart failure with reduced ejection fraction (HFrEF). Preserved ejection fraction means your heart muscle pumps normally but doesn't relax as it should after pumping, which means it doesn't fill up with enough blood and pushes out less than normal. Your ejection fraction percentage might be in the normal (or "preserved") range; however there's still not enough blood being pumped out to your body. This type of heart failure may also be referred to as diastolic heart failure, since it's related to the relaxation phase of your heartbeat, known as the diastolic phase.
If you have heart failure with reduced ejection fraction, though, the left ventricle of your heart doesn't contract as it should, so it doesn't have enough force to push out the ideal amount of blood into your body. Your ejection fraction will be lower, which may mean your doctor will try different treatment strategies. You may hear this condition referred to as systolic heart failure, since it has to do with the contraction phase of your heartbeat, known as the systolic phase.
Treating Heart Failure With Preserved Ejection Fraction
Treatment for HFpEF centers around strategies to help you live longer while preserving your heart's remaining function. For many people, treatment also helps the symptoms of heart failure improve. Your doctor may first recommend lifestyle changes, such as quitting smoking, exercising more, and avoiding foods with high fat, sodium, or cholesterol content. These changes may help prevent your condition from getting worse.
Your doctor may also recommend one or several medications, such as beta blockers, angiotensin-converting enzyme (ACE) inhibitors, diuretics (water pills), or combination drugs to help you feel better. Many of these medications help your heart pump more efficiently by reducing blood pressure and improving blood flow through your blood vessels.
In some cases, surgery may be necessary to manage your condition and help your heart beat more efficiently. If your HFpEF is especially serious, your doctor may recommend a heart transplant to give you a new lease on life.
Heart failure with preserved ejection fraction is a serious medical condition, but it is possible to live a long, fulfilling life after diagnosis. In most cases, doctors suggest a combination of treatments to provide you with the most relief possible. If you have HFpEF, working closely with your doctor is the best way to improve any symptoms you experience and preserve your heart's ability to pump blood.
Was this helpful?