PATIENT VOICES

My Heart Failure Journey: Connecting With My Cardiologist

Was this helpful?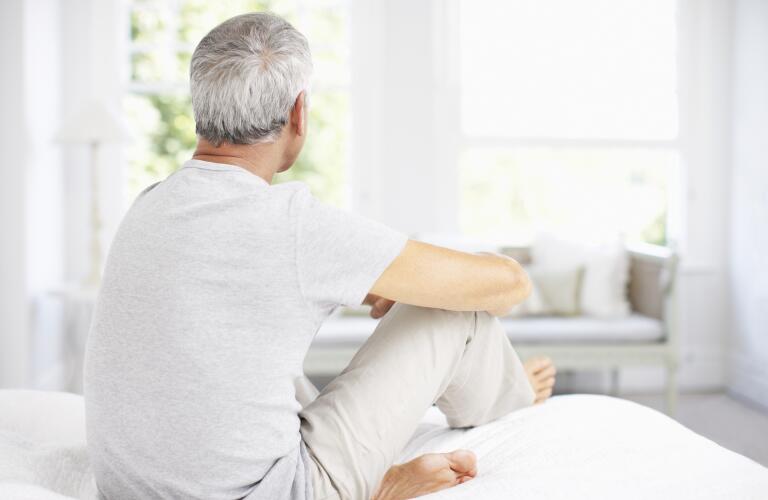 I'm no stranger to heart problems; I had a heart attack more than three decades ago at age 39, and I've worked hard to keep my heart healthy since then. After recovering from the heart attack, I followed all my doctor's instructions about living a healthy lifestyle and taking my medications as prescribed. I played a lot of golf, worked out at the gym pretty regularly, and ate well–I have type 1 diabetes, so I've always had to keep a close eye on my diet.
My doctor explained I could experience heart failure down the road, a condition that occurs when the heart can't pump enough blood to give the body what it needs to function. I knew it was just a matter of keeping myself in good physical condition in order to delay the diagnosis as long as possible, and I did that for 30 years, functioning just like someone who'd never had any heart problems. But over the years, my heart muscle steadily weakened. At age 70, I started experiencing classic signs of congestive heart failure: shortness of breath, fatigue, lack of stamina, lack of energy, and just a steady decline in my ability to function well. Once my symptoms started impacting my quality of life, I knew it was time to talk to my cardiologist.
I've been under the care of one cardiologist or another since 1985, so I've really learned what to look for. Anyone who is diagnosed with heart failure should make sure they're with a cardiologist they have a lot of confidence in, because it's important to follow the doctor's advice to the maximum extent you can. When we relocated four years ago to California from Florida, I had to find someone new. I saw a local cardiologist for a while and we tried all kinds of medications to treat my heart failure, but my symptoms didn't improve as well as we were hoping. It finally got to a point where it appeared there wasn't much more that this cardiologist could do for me, so I decided to look elsewhere.
I turned to Keck Medicine at the University of Southern California because it's a teaching facility and I knew the cardiologists there would have more in-depth experience treating heart failure and would also stay up to date on advances in treatment. Fortunately, it was the right move. Their team set me up with Dr. Luanda Grazette, and she's very efficient, professional, and gives me a lot of confidence in her abilities. I just feel comfortable with her and I trust her completely.
I've tried so many medications it's hard to remember them all. I've taken antiarrhythmic drugs, anti-tachycardia medications, blood thinners, and just about every medication available for congestive heart failure. I've even been prescribed medications for high blood pressure and high cholesterol, even though I don't have those conditions, because the medications themselves are beneficial for heart function. It's really been a steady stream of one medication after another. When I started to see Dr. Grazette, she put me on some new medications, which worked for a long time. I felt much better and was able to partially return to my previous lifestyle. Unfortunately, they're no longer as effective, so we are considering implantation of a left ventricular assist device (LVAD). I'm grateful to Dr. Grazette for the opportunity to try newer treatments, and I feel optimistic about the future.
First, like I said, I'd tell other people with heart failure to make sure they're confident and comfortable with their cardiologist. But I also want people to know there is life after the onset of congestive heart failure. All we can do is maximize the quality of life we have and, as much as possible, not let heart failure be a limiting factor.
I also want to add: don't smoke! I was a smoker, although I quit a year before my heart attack. If there's one thing I wish I could do differently, I wish I never smoked. But the past is the past, and I want to look forward, not back.
When my heart failure is more controlled, I'm looking forward to returning to hobbies I enjoy. My wife and I love to travel, but have had to curtail it in the last few of years due to my heart health. It will be nice to get back to traveling and seeing parts of the world we haven't been able to go to yet. And I'd like to get back to playing golf and in general, enjoying my retirement with my family.
Glen Gaskin is 74 years old and lives in California with his wife. He's a father of two and grandfather to five.
Was this helpful?