How to Get the Most Out of a Virtual Doctor Visit for Heart Failure
Was this helpful?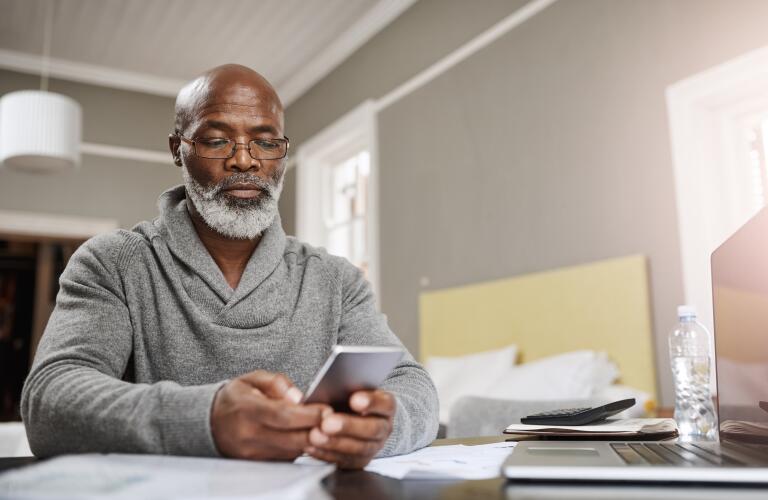 Scheduling a telehealth visit with on online cardiologist may be a new experience for you. But for heart failure and other chronic diseases, experts predict telemedicine is likely to be used with increasing frequency moving forward. So, before you join your next virtual doctor's visit, check out these tips for maximizing your interaction.
Even though you may be meeting with your doctor from the comfort of your own home, it doesn't mean you have an unlimited amount of time for your appointment. It's important to make sure you are organized and ready to go.
Virtual visits are generally done as a video chat, allowing you to see and speak with your cardiologist in real time. If it's your first visit, make sure you know how to log in and join the appointment from your computer or mobile device. In some cases, you may need to download an app or install software to do so.
Spend some time thinking about how you've been feeling. When you have heart failure, your heart isn't pumping sufficiently to meet the needs of your body. If your symptoms are changing, it may be a sign that your heart failure is worsening, or your current treatment isn't working. Ask yourself the following questions, and jot down some notes:
Have I been experiencing new or worsening symptoms of heart failure, such as shortness of breath, fatigue, or cough? Does anything make it better or worse? When did it start?
Am I taking my medications for heart failure as directed? Do I understand how to take them properly? Are there any unpleasant side effects?
Do I know when to call the doctor, when to be seen urgently, and when to call 911?
Pay attention to other things that may be troubling you, even if you don't think they are directly related to heart failure. Create a list of all medications you are taking (including over-the-counter drugs and supplements) or gather your pill bottles to show them to your cardiologist during your telehealth visit.
Lastly, if you've been asked to do some self-monitoring at home, such as daily weights or blood pressures, be sure to have that information handy, or know how to transmit it to your heart doctor online.
Just like any normal doctor's appointment, you want to be focused and uninterrupted. Find a quiet spot in your home where you can set up with minimal distractions. Try to find a location with a reliable internet connection or strong cellular service. While we all know sometimes service disruptions can't be avoided, it's ideal to minimize them to your best ability.
Think about the lighting and quality of your video as well. Even though your cardiologist can't assess you in person, a good amount of data can be obtained through a video visit, including:
Your overall appearance and ease of speaking/breathing
Swelling in your feet and legs or bulging veins in your neck
Exercise intolerance or difficulty breathing after changes in position
It's also a good idea to take notes during your appointment or ask someone close to you join in. A lot of information is often exchanged during a short period of time, so it's helpful to have something to refer to after the fact.
A virtual doctor's visit can't always replace an in-person evaluation, but it can be an invaluable tool when it comes to managing heart failure. Be sure to follow your cardiologist's orders on how to proceed with follow-up care after your telehealth visit.
Was this helpful?