How to Build Your Heart Failure Treatment Team
Was this helpful?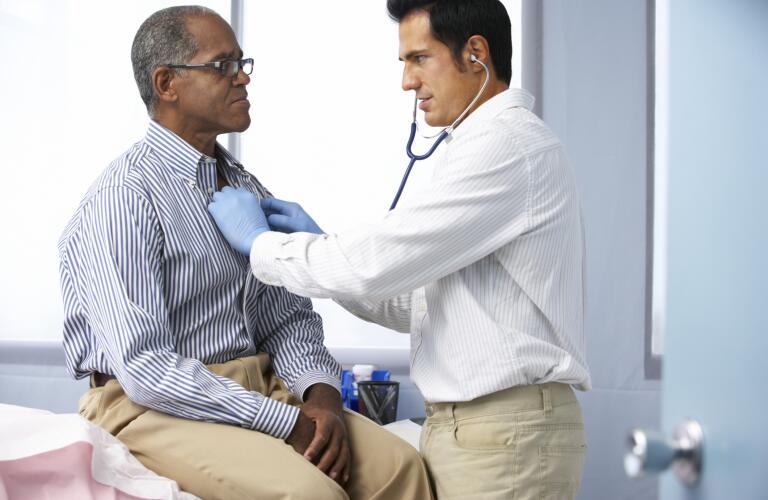 It's important to diagnose and treat heart failure as soon as possible. Heart failure treatment depends on how severe it is and what's causing it.
Several health problems can lead to heart failure. These include diabetes, heart disease, and high blood pressure. To help manage such health problems, you might make some lifestyle changes. These can ease symptoms and prevent heart failure from getting worse. Changes might include following a diet that's good for your heart. Getting more physical activity and losing weight might be in order, depending on your current physical fitness routine. If you smoke, quitting can help.
Working with a team of doctors, including a heart failure specialist, and other healthcare providers can help you meet these goals. Members of your team may include:
Your main healthcare provider is in charge of your overall care. He or she can refer you to a heart specialist and any other healthcare professionals you might need. This doctor also coordinates your care and is your first contact for medical problems and advice.
It's important to manage health issues that lead to heart failure. Heart conditions like heart disease (coronary artery disease), irregular heartbeats, heart valve disease, and high blood pressure can all contribute to heart failure or make it worse. A cardiologist is the specialist with expertise in treating these and other heart problems.
Another member of your team might be an endocrinologist. That's a doctor who specializes in treating diabetes, among other diseases. Diabetes causes high blood sugar levels. Over time, this can damage the heart and blood vessels. If you have heart failure and diabetes, you'll need to monitor your blood sugar and manage both conditions.
You may need a medical procedure or surgery if your heart failure gets worse and other treatments aren't helping. A doctor could implant a device, called a pacemaker, in your chest to help your heart muscle work properly. If you have an irregular heartbeat, you may have an ICD (implantable cardioverter-defibrillator) placed near your heart. Your doctor might also recommend a mechanical heart pump to help your heart do its job. People with advanced heart failure may need a heart transplant.
Regular physical activity is an important part of treatment for heart failure. Staying active helps ease the stress on your heart. First, you need to get the okay from your doctor to exercise. Then, a physical therapist can tailor a program just for you.
Losing extra weight can help you manage heart failure. You should also limit foods high in sodium, cholesterol, saturated fat, and trans fat. Avoiding alcohol is also important because it could affect the medicine you take for heart failure. It could also weaken the heart. A dietitian can help you develop a healthy eating plan. 
Coping with heart failure can be difficult. The condition can take a toll on you and your family. It can lead to stress, anxiety or even depression. Talking with a trained therapist can help you keep these challenges at bay and manage them if they become a problem for you.
Treating heart failure may be a financial burden. A social worker can help you understand your health insurance coverage. He or she can help you come up with a care plan if you become very sick. A social worker can also help you find support services in your community.
People with heart failure usually take more than one type of medicine. Some drugs control chest pain and get rid of extra fluid. Others help you manage cholesterol and prevent blood clots. Your pharmacist can provide important information on all the medications you are taking. This includes any possible side effects.
You are a key member of your treatment team! Be open with your doctor about your symptoms and whether your treatment is working. Be sure to take all of your medications as directed by your doctors. It's also important to have routine tests and keep all follow-up visits with your primary care doctor and other specialists.
Was this helpful?