How Telehealth Can Help People With Heart Failure
Medically Reviewed By William C. Lloyd III, MD, FACS
Was this helpful?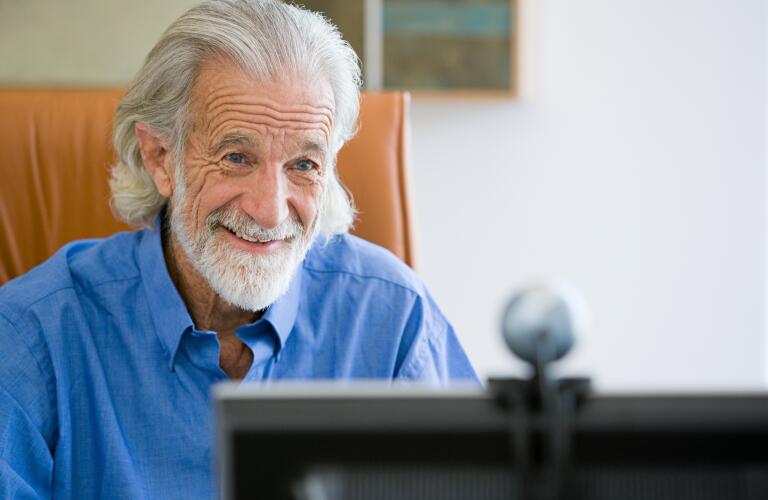 Heart failure, a condition in which your heart is too weak to pump enough blood out to your body, is on the rise. In fact, the American Heart Association projects by 2030 the number of people with heart failure will increase by 46%. One way of ensuring affected individuals can get the care they need is with the use of telehealth or telemedicine. Combining technology and telecommunications to deliver health care remotely, telehealth has many benefits when it comes to managing heart failure.
Heart failure is a chronic disease that tends to get worse over time. But with the right treatment and lifestyle changes, you may be able to reduce your symptoms and feel better. Close monitoring by a cardiologist is important.
But between work, finances, transportation, and location, there are a myriad of issues that may make it difficult to get into your cardiologist's office. Using telemedicine, however, you can schedule an appointment to meet with your cardiologist online. Appointments are usually conducted using video chat, allowing you and your doctor to see one another and speak in real time–although phone calls are acceptable in many instances. During your telehealth visit, you can discuss your symptoms, address any concerns, and review your treatment plan. Though a complete physical exam can't be replicated, your doctor can assess your condition over video, noting things such as difficulty breathing or swelling in your legs which may indicate worsening heart failure. Adjustments can be made to your medications as needed, or your cardiologist can let you know if you should be seen in person.
To prepare for your telehealth appointment, make sure you've downloaded any videoconferencing apps your doctor may require. Write down your questions in advance, in addition to a list of your current medications and any symptoms you've been experiencing. Before your virtual visit, find a quiet, private space in your home where you won't be interrupted, and have a pen and paper handy to take notes.
Remote patient monitoring is a growing area of telehealth. It can be as simple as telephone call support after you're discharged from the hospital, but can also include more advanced technology. Wireless devices are available to collect information such as your weight, blood pressure, or oxygen saturation and send it directly to your heart doctor online. Wearable sensors, or some that are even embedded in smartphones, can also be used to measure your heart rate and rhythm.
Technologies like these allow cardiologists to track large patient populations regularly. With so much time between routine appointments, remote monitoring provides a lot of important data for your doctor. It also can help you learn more about your condition, watch for changes, and advocate for yourself. The goal is to help both you and your doctor recognize if you are trending in the wrong direction and take action before anything dangerous occurs. Studies have shown lower instances of death and hospitalizations when telehealth is incorporated into heart failure management, as well as an improved quality of life.
Though COVID-19 pandemic pushed telehealth to the forefront, it's been in existence for some time and will continue to expand in the future. If you'd like to learn more about virtual visits or the possibility of monitoring your heart failure from home, ask your cardiologist.
Was this helpful?