Heart Failure and Depression
Was this helpful?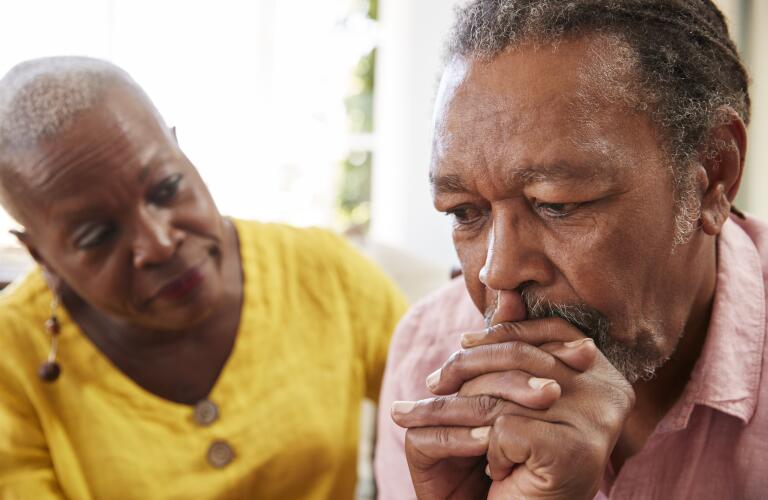 Heart disease doesn't just affect your heart; it can affect your mood and your entire outlook on life. That's definitely the case for people with heart failure, a condition that occurs when your heart isn't able to pump blood efficiently throughout your entire body.
In fact, research shows people with congestive heart failure are significantly more likely to experience depression than the rest of the general population. Some experts estimate people with heart failure are 20 to 40% more likely to have depression than other people. Women are at even greater risk. If you are living with heart disease, especially heart failure, you may want to familiarize yourself with the symptoms of depression–because they could affect you.
We know there is a link between heart failure and depression. So, the question becomes "why?" Why do people with congestive heart failure seem to be at increased risk for developing depression? Researchers have speculated about a number of potential causes for the link:
High levels of inflammation in people with heart failure

Reduced blood flow to parts of the brain that affect mood

Genetic factors
However, no definite cause has been identified, and more research is needed. But knowing you're at increased risk for developing depression could help you stay on top of the situation.

Now that you know about the link, you can be vigilant about watching for symptoms. Some of those common symptoms of depression that you may want to watch for include:
Fatigue

Feelings of hopelessness or emptiness

Insomnia or other sleeping problems

Increased negative thoughts

Agitation or anxiety

Changes in your appetite or eating patterns

Difficulty with concentrating

Withdrawal from people or activities
If you believe you or a loved one with congestive heart failure are experiencing symptoms of depression, don't wait to get evaluated. Unmanaged mental stress or depression can harm your already vulnerable health in a number of ways:
High stress levels can weaken your immune system

The stress can cause your blood pressure to rise

You are more likely to experience another adverse cardiac event
In fact, you're more likely to be readmitted to the hospital when you experience depression. Depression can make it harder (and more painful) for you to recover from cardiac surgery, too, if you ever have to undergo a surgical procedure. Experts caution that, essentially, your life may be at risk.

The sobering truth: it's not easy to successfully treat depression in people with heart failure. Some people do experience some benefits from taking an antidepressant or a selective serotonin reuptake inhibitor (SSRI), but these medications don't work for everyone. Psychotherapy has yielded similarly uneven results. Research shows instances where psychotherapy has improved some of the symptoms of depression in people with cardiovascular disease, but the depression remains in many cases, even if you're better at managing the symptoms.
However, that doesn't mean that you should give up! Talk to your cardiologist about your situation so that you can discuss the best choices for you. You may benefit from taking an SSRI or seeing a counselor–or both.
Was this helpful?