Early Symptoms of Heart Failure
Was this helpful?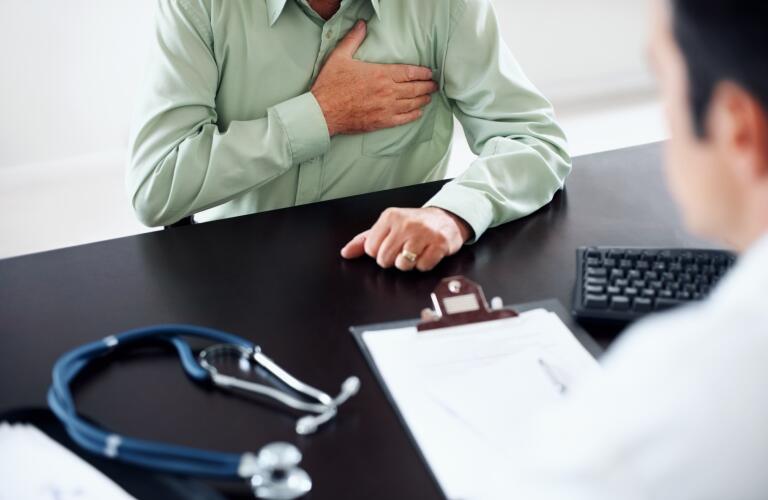 Having heart failure means your heart isn't working as efficiently as it should and isn't pumping enough blood and oxygen to and from all parts of the body. In the early stages, early signs of heart failure may be very mild and easy to miss.
As heart failure gets worse, the heart gets weaker. Over time, the blood can pool and back up into your lungs and veins. There might not be enough oxygen in your blood to keep all parts of your body healthy. Some conditions increase your risk of heart failure. They include high blood pressure, diabetes, coronary artery disease (also known as heart disease) and certain other heart conditions.
If you are at risk for heart failure—and even if you are not—it's important to know the early signs of heart failure and be on the alert for them. Let your doctor know about any heart failure symptoms you are experiencing and treatment. The best way to prevent complications of heart failure is early diagnosis and treatment.
Here are symptoms and early signs of heart failure to watch for:
Shortness of breath. Blood that backs up into your lungs causes this symptom. You may first notice shortness of breath when you are lying flat in bed. It may be easier to sleep with a pillow. You may wake up feeling restless and tired.

Frequent coughing or wheezing. You may cough up lots of mucus. It may be stained pink. Fluid filling up your lungs causes these symptoms.

Swelling. You could have swelling in your feet, lower legs and ankles. This is called edema. Suspect edema if your shoes suddenly feel tight. Or perhaps you gain some unexplained weight. Your kidneys may not be getting a good enough flow of blood to filter your blood properly. Poor kidney function can also lead to edema.

Fatigue. You may feel tired and weak a lot of the time. Heart failure causes you to have less oxygen in your blood. Your body may use most of the available oxygen to supply your heart and brain. This can make the rest of your body feel tired. That's especially true with your muscles.

Loss of appetite. This also happens because your body is using most of the oxygen in your blood for your heart and brain. That means your stomach and intestines get less. You might even feel sick to your stomach.

Confusion. This can occur as heart failure gets worse. Your brain isn't getting enough blood. That makes it hard to think clearly. You also might feel dizzy.

Fast heartbeat. This also can develop as heart failure gets worse. Your heart isn't getting enough blood. As it gets weaker, it may beat faster. You might feel a pounding or fluttering heartbeat in your chest.
If you notice these symptoms, let your doctor know right away. Early treatment can help you live a longer and more active life with heart failure.

Was this helpful?