10 Drugs Commonly Prescribed for Heart Failure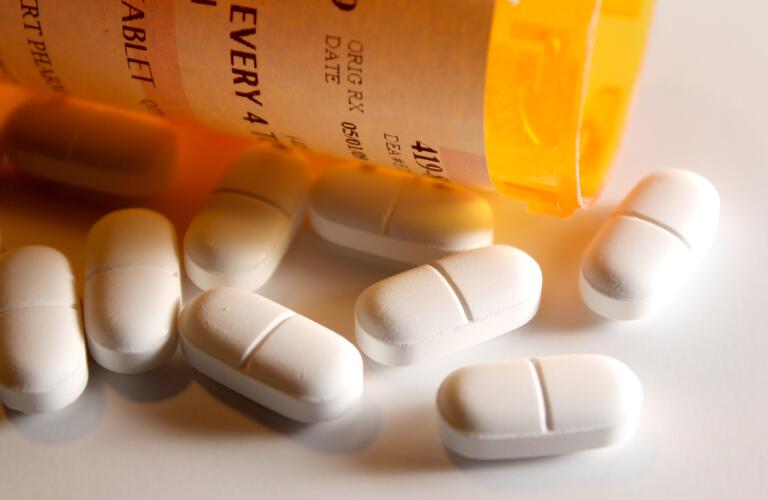 Heart failure is a common condition affecting about 5.7 million people in the United States. It occurs when the heart muscle becomes damaged and can't pump blood as well as it should. This means the body's tissues can't get enough oxygen-rich blood. Symptoms of heart failure are due to this lack of oxygen. This can include swelling of the feet and ankles (edema), fatigue, shortness of breath, chest pain, weakness, and unexplained weight gain.
Heart failure is a common complication of heart attack. However, other types of heart disease can also lead to this chronic condition. This includes high blood pressure, heart valve disorders, arrhythmias, and heart muscle disease (cardiomyopathy). Heart failure treatment focuses on managing these underlying diseases and improving symptoms. Medications play a key role in achieving these treatment goals.
Doctors use a variety of medicines to manage heart failure. This includes drugs that reduce the heart's workload, help the heart pump more blood, and reduce fluid buildup in the body. Your doctor may also recommend drugs to prevent blood clots and reduce cholesterol. Most people with heart failure take more than one medication.
Classes of heart failure drugs include:
ACE (angiotensin-converting enzyme) inhibitors lower blood pressure. This allows blood to flow more easily, which means the heart doesn't have to work as hard to pump it. Common side effects of ACE inhibitors are skin rash and a dry cough.

Diuretics increase the amount of fluid the body eliminates through urination. This will lower blood pressure, improve breathing, and reduce swelling. Common side effects of diuretics are increased urination, thirst, dizziness, and sensitivity to sunlight.

Aldosterone antagonists work differently than diuretics, but the result is similar. They increase fluid loss, which lowers your blood pressure and reduces the heart's workload. Common side effects include nausea, stomach cramps, and diarrhea. You may also need regular lab tests with this class.

Beta blockers lower blood pressure, decrease your heart rate, and make the heart beat with less force. These effects ease strain on the heart. Fatigue, weakness and dizziness can occur with this class.

ARBs (angiotensin II receptor blockers) relax blood vessels to decrease blood pressure. Like ACE inhibitors, they reduce the heart's workload. Common side effects are dizziness and lightheadedness, especially when standing up from a seated position.

ARNIs (angiotensin-receptor neprilysin inhibitors) combine two types of drugs. They work to improve blood flow and reduce the strain on the heart. Cough and dizziness, especially when standing up from a seated position, are common. You may also need regular lab tests with this class.

To help doctors choose the best treatment, they follow expert guidelines and recommendations. Your doctor will consider your symptoms, test results, and stage of heart failure. After starting treatment, your doctor will monitor your response. It may be necessary to adjust your dose, change drugs, or add another drug for optimal treatment.
Your doctor has more choices to make within each class of heart failure medicine. Finding the right one for you may involve some trial and error.
Here are 10 drugs commonly prescribed for heart failure:
Carvedilol (Coreg, Coreg CR) is a beta blocker. The usual dose for the regular tablet is twice daily. You take the controlled-release capsule once daily in the morning. You should take both with food.

Enalapril (Vasotec) is an ACE inhibitor. At low doses, you might take it once daily. Your doctor may recommend splitting higher doses to twice a day.

Furosemide (Lasix) is a diuretic. You usually take it once daily. However, your doctor may have you take it only on certain days of the week to treat edema. Taking diuretics in the morning allows you to pass the extra fluids throughout the day. This minimizes sleep interruptions to urinate.

Lisinopril (Prinivil, Zestril) is an ACE inhibitor. It is also a drug you usually take once a day.

Losartan (Cozaar) is an ARB. In most cases, the dose is once a day.

Metoprolol (Lopressor, Toprol XL) is a beta blocker. It comes in both an immediate-release and an extended-release form. Taking metoprolol helps lower the risk of repeat heart attacks in those who have already experienced one.

Ramipril (Altace) is another ACE inhibitor. For heart failure, the usual dose is twice daily.

Spironolactone (Aldactone) is an aldosterone antagonist. The usual dose for heart failure is once daily, preferably in the morning. Do not use salt substitutes containing potassium. They could cause your potassium level to be dangerously high on this drug.

Triamterene/hydrochlorothiazide (Dyazide, Maxzide) is a combination of two types of diuretics. Combining the two drugs helps prevent low potassium levels. This means you should avoid extra potassium and potassium-based salt substitutes unless your doctor knows. The usual dose is once daily in the morning.

Valsartan (Diovan) is another ARB. This drug can also help improve survival after a heart attack. The usual dose for heart failure is twice a day.

There are several other options available for treating heart failure. Talk with your doctor if you are having side effects or other problems with your current treatment. It may be possible to switch to another drug and get better results. Remember, medication is part of a comprehensive treatment plan that also includes lifestyle habits and possibly physical therapy.
Researchers continue to study new ways to treat heart failure. Several pharmaceutical companies have drugs in development with new ways of acting. Talk with your doctor if you want information about clinical trials. Your doctor can help you decide if it is right for you.

Was this helpful?