Tests Used to Diagnose a Heart Attack
Was this helpful?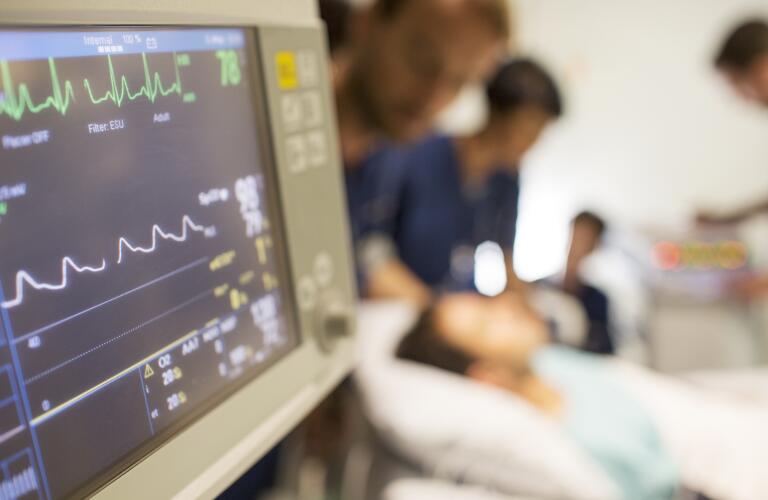 Medical testing is critical when you or a loved one has chest pain or other symptoms of a heart attack . Your doctor will use a variety of tests to make a diagnosis. Having multiple tests can be challenging, but most of the tests for heart attack are not painful and provide your doctor with valuable information about your heart.
Your heart is made of muscle. All muscles need oxygen to function normally. A heart attack (myocardial infarction) is caused by a blockage in an artery—coronary artery—that brings oxygen-rich blood to your heart muscle. Without quick treatment to open the blockage, serious or permanent heart damage will occur. Tests for heart attack look for blocked coronary arteries and signs of heart damage caused by a heart attack.
If you have sudden symptoms of a heart attack, such as chest pain, your healthcare team will perform these initial tests:
EKG (also called an electrocardiogram, or ECG): Electrical impulses trigger your heartbeat. An EKG makes a picture of the electrical activity of your heart. During a heart attack, your damaged heart may not conduct electrical impulses normally. This appears as abnormal waves on your EKG. An EKG is painless and only takes a few minutes. It involves attaching sticky-backed electrodes to your chest.

Blood enzymes tests (cardiac enzymes tests): Heart damage due to a heart attack causes certain enzymes (proteins) to leak from your heart muscle into your blood. The blood test for the enzyme troponin is the most accurate. It only takes a few minutes.

Chest X-ray: This type of X-ray can help diagnose or rule out other problems or causes of chest pain, such as pneumonia and fluid in the lungs. A chest X-ray is painless.
After your doctor sees the results of the initial tests above, he or she may order the following tests to help diagnose a heart attack or other types of heart disease:
After a heart attack diagnosis, you may remain in the hospital for a few days or longer depending on your treatment. For example, angioplasty to clear a blocked artery requires one to two days in the hospital and coronary artery bypass surgery usually requires about 10 days in the hospital.
Was this helpful?