Heart Attack Prevention At Any Age
Was this helpful?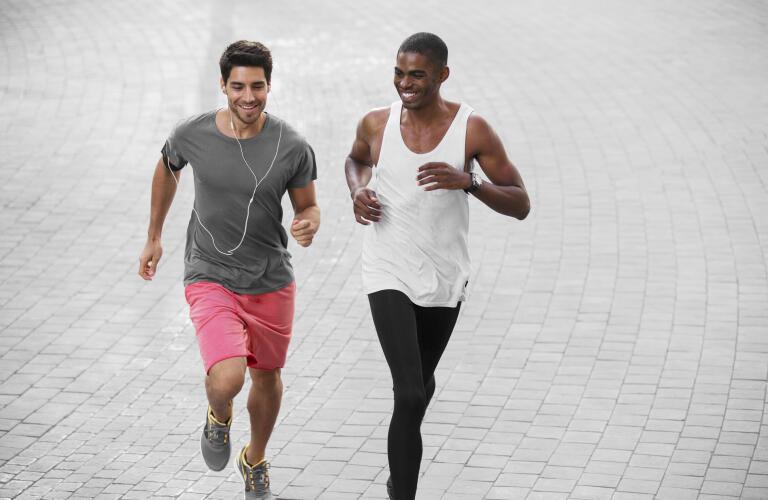 As we grow older, our risk for heart disease, including heart attack, rises. Heart disease is the top cause of death in the United States, surpassing all types of cancer combined, so it's never too early (or late) to work on your heart health. Lifelong prevention tactics include having regular screenings for risk factors, exercising regularly, eating a heart-healthy diet, maintaining a healthy weight, and avoiding cigarette smoke. And the best time to start is today.
The heart-healthy habits you form in your 20s can help out your heart for the rest of your life. First, find a doctor and commit to regular wellness exams. These typically include screening for heart disease risk factors, including:
The sooner you're aware of any issues, the sooner you can work with your doctor to address them.
5 Things You Didn't Know About Heart Attack Recovery
Getting physically active earlier in your life will also help you stay active later, when exercise becomes even more important in helping prevent a heart attack. The American Heart Association recommends 150 minutes of moderate aerobic activity such as walking, or 75 minutes or vigorous aerobic activity such as running, each week. Muscle strength training at least a couple of times a week is also recommended. You can experiment with different combinations and work your way up slowly. Ask your doctor how to get help with a personalized fitness plan.
If you smoke, your doctor can also help you with ways to quit. It's not easy, but it also won't get any easier—and your heart health is worth it. Smoking raises your blood pressure and increases your risk of both heart attack and stroke.
As in your 20s, regular wellness exams, exercise, a heart-healthy diet, BMI in the normal range, and not smoking are keys to preventing heart attack. As many people enter their 30s, they have more career and family responsibilities that make it harder to find time to tend to their own heart health. It can help to remember exercising and eating healthfully can be even easier in a group—whether with co-workers or family members. Fight stress by incorporating a relaxing activity into your day, every day, even if it's just for a few minutes.
If you haven't already, it's a good time to brush up on your family medical history. Your risk of heart disease is higher if a relative has had heart disease, especially if the relative is a parent or sibling. Update your doctor with what you learn.
For men, the risk of heart attack rises sharply after the age of 45. For both men and women, metabolism tends to slow once they reach their 40s, and it becomes harder to maintain a healthy weight. If you don't have a heart-healthy diet and regular exercise routine down by now, it's a good time to reflect on your barriers and find help exploring new ways to get there.
Keep up with regular wellness exams and make sure you have your first fasting blood glucose test by the time you're 45. This tells you your typical glucose levels and serves as a baseline, so you're able to detect changes over time. Any change in this baseline can help reveal heart disease risk factors such as diabetes.
For women, the risk of heart attack rises after 50. The risk of death from heart disease also rises after menopause. For women and men, exercise continues to be an important tool for heart attack prevention. According to a study by the American Heart Association, middle-aged people who are physically active have a lower risk of heart attack than those who aren't. Experts recommend 30 minutes of exercise most days of the week for those in their 50s.
Your fifth decade may also be a time in your life when you're beginning to manage conditions such as high blood pressure, high cholesterol, or diabetes. Make following your treatment plan a priority. And men in their 50s should ask their doctors about taking a small dose of aspirin daily to prevent a heart attack. This is especially important if they already have some form of heart disease or related risk factor.
The average age of a heart attack is 64.5 for men and 70.3 for women. Older women tend to have more serious outcomes than older men and are more likely to die within a few weeks of heart attack. As in all previous stages of life, exercise is an important preventative measure. For those in their 60s or older, 75–150 minutes of exercise a week is recommended, depending on its intensity.
Exercise can not only help prevent heart attack, it can also help keep diabetes in good control. It's estimated that more than 68% of those over the age of 65 living with diabetes die of heart disease. If you have diabetes, follow your treatment plan closely and keep an open dialogue with your doctor. Women over 60, especially if they have any risk factors for heart attack, should ask their doctor about taking a low dose of aspirin daily.
At this stage of life, it's more important than ever to know the signs of heart attack:
Chest pain, pressure, or squeezing sensation

Pain in the arm, neck, back, jaw or stomach

Shortness of breath or fainting

Nausea or vomiting

Lightheadedness
Women are less likely than men to experience chest pain and more likely to experience shortness of breath, nausea, and back or jaw pain. Call 911 immediately for any sign of heart attack.
Every day presents new opportunities for keeping our hearts healthy so we can live longer, happier lives. You don't have to wait for your next wellness exam to talk with your doctor about steps you can take.
Was this helpful?