3 Things to Tell Your Doctor About Your Heart Attack Recovery
Was this helpful?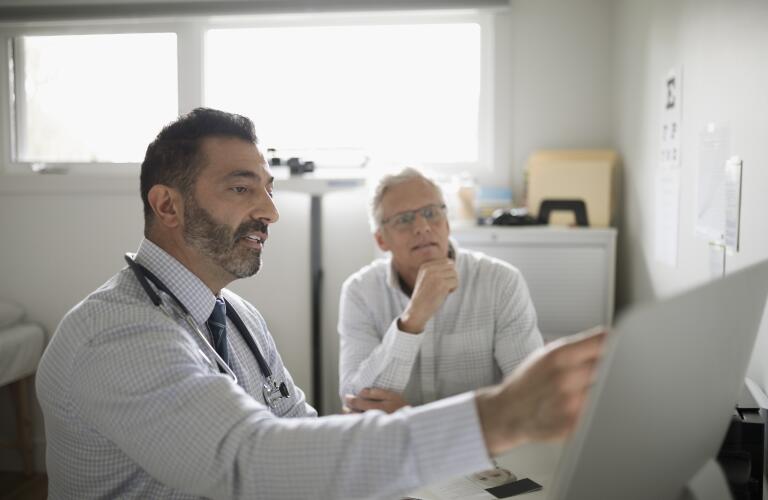 Recovering from a heart attack can be challenging, and it's important to do all you can during this period to boost your heart health and lower your chances of another heart problem. That's why it's crucial to build a strong relationship with your cardiologist.
At your next appointment, don't forget to mention if you're experiencing these three things:
After you have one heart attack, you're at higher risk for another one. Make sure you know the symptoms of heart attack so you can take action right away. Keep an eye out for chest pain, also called angina, nausea, indigestion, heartburn or abdominal pain, shortness of breath, cold sweat, fatigue, lightheadedness, or sudden dizziness–and if you're female, be aware that sometimes heart attacks may feel like arm, jaw, or back pain. It's normal to experience some chest pain when recovering from a heart attack, typically a light pain or pressure that goes away quickly and occurs during or right after exercise, intense emotions, or eating a big meal. However, even though this is normal, it's still important to tell your doctor if you're experiencing any chest pain at all. And if you're not sure if your chest pain is part of your recovery or if it's another heart attack, call 911.
To reduce your risk of another heart attack, you'll likely take some medications, follow a special heart-healthy diet, and incorporate more exercise and stress-reliving activities into your life. However, it can be challenging to stick with your treatment plan if you're experiencing side effects or your treatment schedule doesn't work with your lifestyle. If you aren't able to keep to your treatment regimen, there's nothing to be ashamed about. Be honest with your doctor about why you're having trouble so you can work together to find a solution, which might mean a different drug, nutritional counseling, cardiac rehabilitation, or lifestyle changes.
Recovering from a heart attack can be tough, and it's common for people to experience stress, anxiety, and depression as a result. In fact, depression is quite normal after a heart attack, along with a wide range of emotions including fear and anger. Fortunately, there are effective resources available to help you cope with the emotional side effects of life after heart attack, from medications to meditation. Don't be afraid to tell your doctor how you've been feeling. He or she can guide you to find the appropriate support and better manage your mental health. Getting outside help to boost your emotional wellbeing doesn't mean you've failed; it means you're using all the tools in your toolbox to live a fulfilling and healthy life.
Recovering from a heart attack can be difficult, but connecting with a doctor you trust can make all the difference. If you're open and honest about what you're experiencing, you're already on your way to better health.
Was this helpful?