Treating Hearing Loss in Adults
Was this helpful?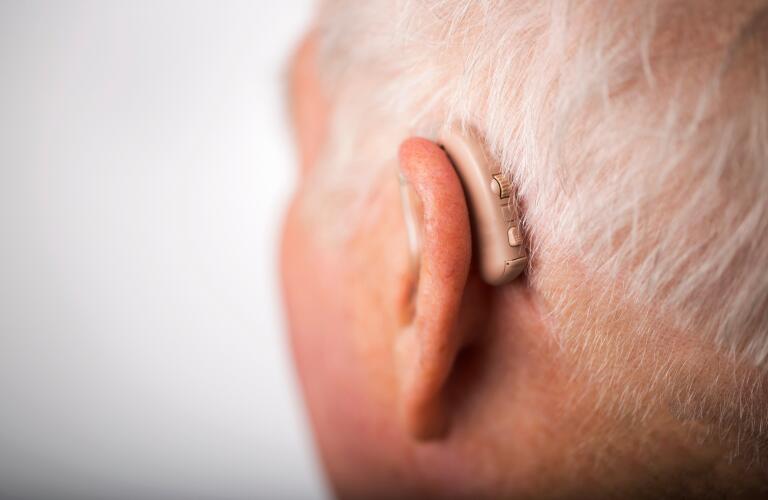 Having hearing trouble is more than an annoyance. It can make it harder to understand important directions, respond to emergency warnings, and connect with the people you love. Many different medical conditions can cause hearing loss, so don't write it off as a normal part of life. If you think you may have a hearing problem, the first and most important step is to talk with your doctor.
If you're having hearing problems, your primary care doctor may refer you to a specialist. Specialists who treat hearing loss include:
Audiologists are healthcare providers trained in testing, classifying, and measuring hearing loss.

Hearing aid specialists are licensed to fit and test hearing aids.

Otolaryngologists, also known as ear, nose, and throat (ENT) doctors, diagnose and treat conditions related to these organs and structures.
Your treatment options depend on the cause of the hearing problems and the part of the ear that is damaged. Medications and surgery can reverse some types of hearing loss. For example, one type of hearing loss, known as conductive hearing loss, occurs when sound is not moving efficiently through the ear. This can make noises sound quieter. Infections, allergies, and swimmer's ear are common causes. This hearing loss is treatable.
Some types of hearing difficulties, such as age-related hearing loss, are not reversible. The following treatment options boost sound to make it easier to hear:
Hearing aids use a microphone to amplify sound and send it to your ear in a tiny speaker. Four out of five people who would benefit from wearing a hearing aid don't use one. If you've been hesitant to use a hearing aid, talk with your doctor to find an aid that fits your lifestyle.

Assistive listening devices help people hear sounds in everyday life and public settings by increasing a sound's volume. These devices include phone amplifiers and mobile apps.

Cochlear implants are surgically inserted devices that can help with severe hearing loss. They give you a sense of sound and can even help a deaf person understand speech.
If you lose your hearing quickly, seek medical attention right away. This condition is known as sudden deafness, and it is a medical emergency. A number of things can cause sudden deafness, including infections, injuries, multiple sclerosis, and tumors.
Most people with sudden deafness only lose hearing in one ear. It can occur instantly, or you may lose hearing over two or three days. Don't write this off as allergies or a sinus infection. See a doctor immediately.
Was this helpful?