12 Days of Stress-Free Holidays
Was this helpful?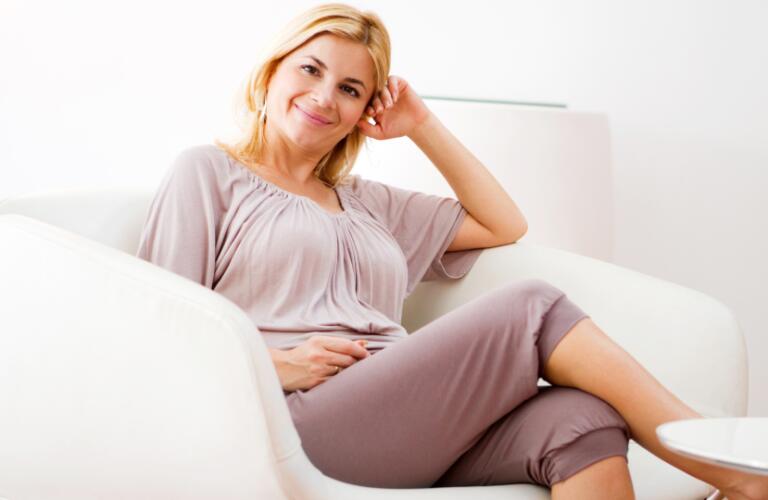 Stress is about more than just feeling frazzled and fatigued. It can have real, negative effects on your overall physical and mental health. Try following these 12 tips for reducing stress during the holidays to stay at your best and enjoy the spirit of the season!
Day 1: Set aside 30 minutes to do something non-holiday.
It could be a walk in the park, a manicure, a massage—whatever lifts your spirits. Can't leave home? Go to an empty room in your house. Turn on soothing music and do some stretches.
Day 2: Decline an invitation.
Does spending time with your Aunt Mae drive you crazy? Do your kids get nutty at late-night soirees? It's OK to RSVP "no" to a party. Instead, attend gatherings that will mean the most to you and your family.
Day 3: Ignore your inner Martha Stewart.
Every meal doesn't have to resemble a magazine spread. Tonight for dinner, make your kids' favorite holiday entrée from scratch, but use store-bought sides and desserts. (And remember that Martha had a team helping her create those picture-perfect place settings.)
Day 4: Get some sleep tonight.
Wrap the gifts tomorrow and address the cards over the weekend. Not getting enough shuteye will only make you cranky and less sharp, which will lead to more stress. And that doesn't make anybody merry!
Day 5: Make it a family affair.
Cross items off your to-do list by enlisting assistance from people in your own home. The kids can help you bake cookies for the office party. Your husband can wrap a gift, even while watching the football game. And everyone can help vacuum and mop.
Day 6: Simplify your shopping.
Get presents that are "good enough." Today, buy some gift cards, all to the same store. No one will care; as they say, it's the thought that counts.
Day 7: Stick to the tried and true.
It isn't the time of year to test that dessert you found online, only to discover it takes four hours and doesn't taste as scrumptious as its picture. (Save that for a January snow day!) Instead, make the cherry pie you can whip up without even looking at the recipe.
Day 8: Stick with your daily ritual.
Don't give up that half hour of reading before bed just so you can wrap a gift or bake a dozen cookies. Everyday routines are soothing and calming, making it crucial to continue them.
Day 9: Remember what the season is all about.
Use your phone to take at least one photo of each family member today and throughout the rest of the month. This activity will help you focus more on the people you're celebrating with and less on finding the perfect centerpiece.
Day 10: Make your own rules.
Have you been driving yourself crazy trying to find a date that works for all your girlfriends for your annual gift-giving party? Reach out to them today and schedule the gathering for January. No one says you have to pack all your holiday events into one month. Spreading out your activities will help lower your stress level—and everyone else's, too.
Day 11: Keep next year in the back of your mind.
If this afternoon's family sing-along was a hit, write it down. If it wasn't, jot that down too. By documenting what worked and what didn't, you'll know how to have a stress-free holiday season next year.
Day 12: Tell someone "thank you."
Whether it's saying thanks for a holiday gift or simply acknowledging a kind gesture from the past year, expressing gratitude to your family and friends will add brightness to their day—and yours.
Was this helpful?