PHYSICIAN VOICES

Meet the Rheumatologist: Gout

Was this helpful?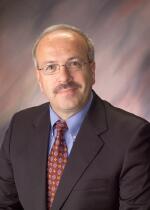 Dr. Larry Moreland is a board-certified rheumatologist and chief of the Division of Rheumatology and Clinical Immunology at the University of Pittsburgh School of Medicine. In our "Meet the Specialist" series, we highlight the unique perspectives of various medical specialists on the types of patients they see and what they find rewarding and challenging in their daily practice.
As a rheumatologist, I care for patients with conditions affecting the joints, muscles, and bones. Each day, I treat patients with rheumatoid arthritis, psoriatic arthritis, lupus, gout, and more. I've been a rheumatologist for more than 30 years, and in the last three decades, I've seen many developments in the field of rheumatology. We've gone from having essentially no effective therapies for some rheumatic diseases to developing medicines that can put people in remission. I feel fortunate to be able to cultivate long-term relationships with patients and impact their lives in a positive way.
When I was in medical school, I had a few physician role models who embraced the concept of caring for patients with chronic diseases, and they were rheumatologists. These doctors showed me the importance of developing relationships with patients and taking time to focus on each patient individually. I was impressed by their compassion and dedication, and I wanted to follow in those footsteps. I also got to treat patients with arthritis during my training and that positive experience encouraged me to continue on this route.
Today, it's still rewarding to get to know patients and help them treat all aspects of their health. A big part of caring for chronic disease is guiding patients through making lifestyle changes; for example, some patients develop gout as a result of their unhealthy lifestyles. Gout is a disease that can cause severe joint pain and swelling, and it can sometimes be difficult to manage. Patients may drink more alcohol than they should or they may be overweight. It can be a challenge to get patients to make a change, but I see our relationship as a partnership. These patients will have gout for the rest of their lives, but it can be well-controlled if they're living healthy lives and taking their medication. I want to partner with them to help relieve their symptoms and guide them to getting control.
I serve as a department chief at my hospital, so I have a fair amount of administrative responsibilities to take care of. I also perform clinical research, teach medical students, and of course, care for patients in clinic. I'm generally in the clinic with patients three times each week, and I often have a medical student, resident, or fellow training alongside me. On a typical day, I'll see 8 to 10 new and established patients. My days are varied and busy, and I enjoy being able to wear several different hats.
Gout can sometimes be challenging to manage, but fortunately, there are many different options for treating it. The severity and frequency of gout flare-ups will dictate how we move forward with treatment. After a patient's first attack of gout, I'll educate them about the disease and talk to them about lifestyle changes that may help prevent another flare-up. However, if someone has had more than one attack over three or four months, the best thing to do is initiate daily treatment, starting at a low dose and increasing it gradually as needed. After a few weeks, we'll evaluate how they're doing and make any changes necessary. I emphasize to patients that we'll take treatment one step at a time; things can go awry when you try to go too fast, without enough face-to-face contact with a patient. It might take a few months and several appointments, but it's likely we will find the right treatment plan for you so you can live your life in control of your gout.
Was this helpful?