Seek Sensible Shoes That Still Have Style
Was this helpful?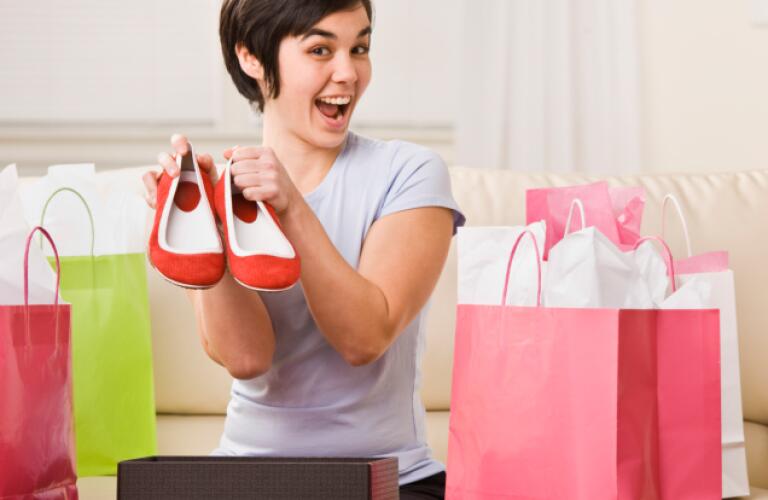 These days, there's no need to forsake comfort for fashion. Look in the pages of any fashion magazine, and you'll find plenty of colorful, funky styles to choose from—from functional sandals to fashion sneakers. With a little know-how, you can find shoes stylish enough to fit any occasion—and that won't leave your feet, back or legs aching.
Your feet are the foundation of your body. And they are well built, with 26 bones, 33 joints, and more than 100 muscles, tendons, and ligaments per foot. When parts of your foot are thrown out of whack, the pain can affect everything you do, from simply walking to dancing the night away. Use these tips to find shoes that keep feet comfortable and functioning:
Choose quality. Look for fun, attractive styles in natural materials that let feet breathe, such as leather or canvas.

Count on cushion and support. No matter what style you choose, look for shoes that offer plenty of cushioning and support, especially in your arch and ankles.

Leave room for your toes. Pointy shoes—especially high-heeled shoes—jam your toes into an unnatural shape and can cause ingrown toenails and bunions. Choose shoes with rounded or square toe boxes that let your toes wiggle freely.

Let your feet do the talking. It's a myth that shoes need to be broken in. New shoes should feel comfortable from the start.

Look for the seal. The American Podiatric Medical Association (APMA) puts its Seal of Acceptance on shoes that promote good foot health.

Make sure the shoe fits. Shoe sizes vary depending on the brand, so if your typical size doesn't fit, keep trying until you find one that does.
Keep these tips in mind when shopping for specific styles:
Skip the stilettos. Heels don't have to be towering to be stylish. Those higher than two inches increase your risk of foot, ankle, and back problems. Instead, choose fun styles and bright colors in lower, wider heels. Wider heels provide more stability and are less likely to cause pain or injury than thinner heels.

Flee the flattest flats. Heels aren't the only culprits of foot pain. Shoes with no support or cushioning, such as ballet flats, can also cause pain and foot problems.

Select sandals wisely. Sandals are a great way to show off a new pedicure. Choose from the latest strappy styles—just make sure they fit properly and that your heels or toes do not dangle off the edges.

Shop for high-quality flip-flops. Look for flip-flops made of soft leather, which will reduce the risk for of blisters. You should also test the flip-flop to make sure it bends at the ball of your foot. But beware of flip-flops with soles that fold in half or twist easily.
Was this helpful?