5 Jobs That Can Cause Foot Problems
Was this helpful?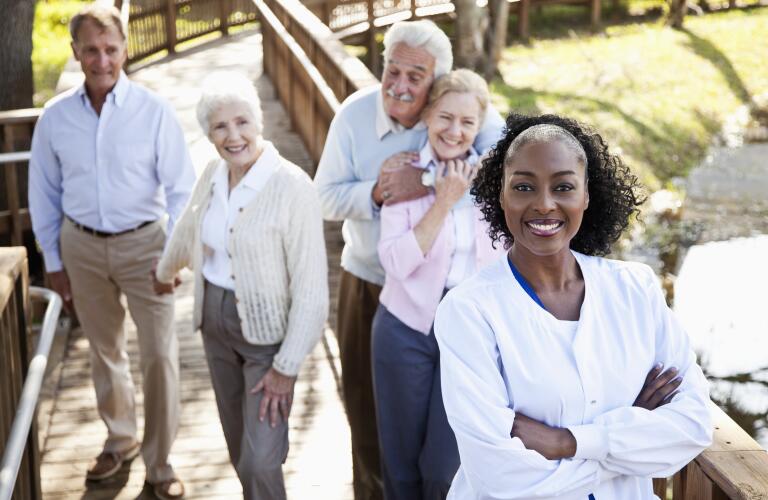 There's a saying that when your feet hurt, everything hurts. And if you've ever had aching feet, you know it's true. Unfortunately, some people deal with this kind of pain on a day-to-day basis because of their profession. Learn which jobs are linked to foot pain and what you can do to reduce it.


1. Healthcare Professionals
Hospitals are busy places. Nurses and other healthcare providers are always on the go, logging miles in the hallways each day. And because many people in the healthcare industry have long or extended shifts, they can experience debilitating effects on their feet, such as bunions, flat feet, toe deformities, and heel spurs.
If you work in the healthcare industry, make sure you choose comfortable, supportive shoes. Look for ones with shock-absorbing soles, and make sure they fit properly. This advice goes for others in the service industry who work on their feet, such as restaurant staff.
Construction zones are ripe for all kinds of accidents involving the feet. Potential hazard areas can lead to puncture wounds, amputation, slips and falls, crushing of the foot, electric shock, and much more.
If you're in the construction industry, evaluate your work site and make sure you choose foot gear that properly protects you. In some cases, safety shoes and boots with steel toes can help keep your feet safe.
3. Jobs With Prolonged Standing in Place
We've all heard that Americans sit too much. But standing in place for long periods of time isn't healthy for your feet. The foot is designed to be mobile, and jobs requiring you to stand in place, such as hairstyling and some factory work, can damage your feet. Prolonged standing can cause bones in the foot to become misaligned. It can also cause inflammation, which can later lead to arthritis and additional problems affecting the joints, ligaments and muscles.
If your job requires you to stand in place, ask if you can rotate to a sitting or walking position periodically. If that's not an option, take more frequent short breaks instead of fewer longer breaks. Try using a foot rail, which allows you to shift your weight from one foot to another. Yet another option is to stand on a padded or gel-based floor mat made specifically for people who stand in place on the job.
Although more and more women are successfully climbing the corporate ladder, many are hurting their feet along the way. High heels, long considered part of the executive uniform, are a major cause of foot pain and problems. In fact, it's estimated that one-third of high-heel wearers suffer permanent damage due to prolonged wear. Problems may include nerve damage, bunions, and shortening of the Achilles tendon, to name a few.
Clearly, heels are not a woman's best friend. But you don't have to stop wearing them completely. To improve your foot health, opt for thicker, lower heels of 1½ inch or less. Make sure the toe box of your shoes is wide enough that you can wiggle your toes. If you can, wear athletic shoes during your commute.
Does your employment require you to be outside in cold weather? If so, your feet may be at risk. Outdoor jobs that include work in freezing temperatures can lead to frostbite. Protect your feet by wearing insulated socks as well as insulated, moisture-resistant boots.
It may not be easy to change your line of work, but there are many things you can do to protect your feet. Not only can you improve how you feel each day, but you may be able to prevent more serious problems down the line.
Was this helpful?