When Should You Take Black Cohosh?
Was this helpful?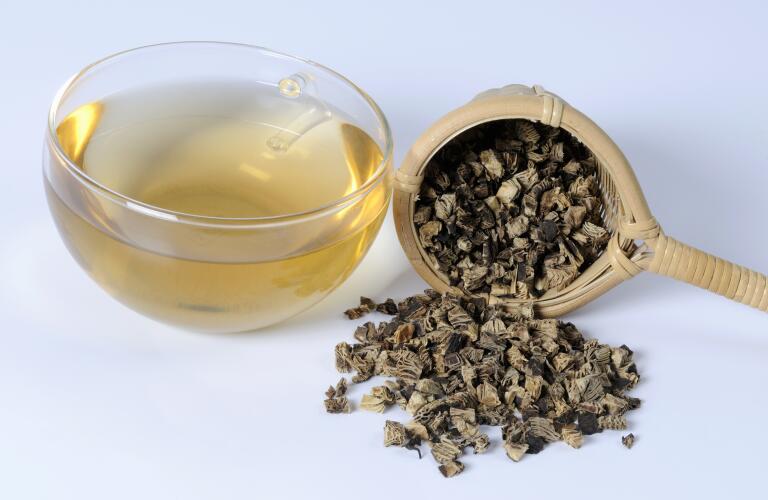 Black cohosh has been used for medicinal purposes for centuries. Native Americans used it to treat pain, fever, cough and pneumonia. They also used it to treat problems with women's reproductive health. Since about the 1950s, black cohosh supplements have been used to ease symptoms of menopause. It may also help with other health issues. Some women who take black cohosh for menopause may find relief from hot flashes, night sweats, and vaginal dryness. Black cohosh has both benefits and side effects, so be sure to weigh the risks—and talk with your doctor—before adding this supplement to your diet.
Black cohosh is an herb, and supplements are made from the roots and stems of the plant in the form of a liquid, pill or powder. The FDA (Food and Drug Administration) doesn't regulate black cohosh because it's sold as a dietary supplement. This means there may be inconsistencies between different brands and types sold in stores—partly because researchers don't yet know which chemicals in the plant might help relieve menopausal symptoms.
Black cohosh supplements are typically consistent in the amount of at least a couple of active ingredients, including triterpene glycosides (actein, 23-epi-26-deoxyactein, and cimicifugoside), but they might not contain effective doses.
In addition to menopause symptom treatment, scientists have conducted studies on a number of other potential uses for black cohosh. Some of the research shows there's potential for effectiveness, though in most cases there's not enough evidence to say for sure. Some of the conditions that have been studied and the potential for black cohosh efficacy include:
Breast cancer: Mixed results—potentially beneficial, potentially harmful
Cognitive function: No benefit reported
Infertility rate: Potential benefit
Osteoporosis: Mixed results—potentially beneficial, potentially no effect
Just as researchers aren't sure which chemicals in black cohosh may contribute to the relief of menopausal symptoms, they also don't know in what way the supplement is effective. Black cohosh studies vary widely in results—including whether black cohosh raises estrogen or other hormone levels, alters vaginal and uterine tissues, affects the brain, or has antioxidant and anti-inflammatory properties.
Many studies in which menopausal women self-reported their symptoms have not found any reduction in symptoms between those who took the black cohosh supplement and those who took a placebo. One review of many different studies concluded there's not enough evidence to support black cohosh benefits. Both the North American Menopause Society and the American College of Obstetricians and Gynecologists conclude that black cohosh is not an effective treatment for menopause symptoms.
However, despite the scientific results, some women say anecdotally that black cohosh has helped alleviate their menopause symptoms.
Black cohosh is generally considered to be a safe supplement; however, there's the potential for some drug interactions—including breast cancer treatments—so discuss with your doctor any medications you're taking.
Recent studies have not linked black cohosh's benefits to an estrogen-like effect, which reduces scientists' worries about how the supplement might affect uterine and breast tissue. (Estrogen can have a negative effect on these tissues.) However, women with any hormone-sensitive health conditions should use caution before taking black cohosh supplements. A doctor may recommend avoiding the herb altogether.
Other potential side effects of black cohosh, particularly in high doses, include:
Cramps and abdominal pain
Scientists are studying the effects black cohosh might have on liver function. In the meantime, anyone who experiences any liver-related problems, such as abdominal pain, dark urine, or jaundice should stop using the supplement and contact a doctor. People with liver damage should avoid black cohosh.

Was this helpful?