How to Find a Nutritionist
Medically Reviewed By William C. Lloyd III, MD, FACS
Was this helpful?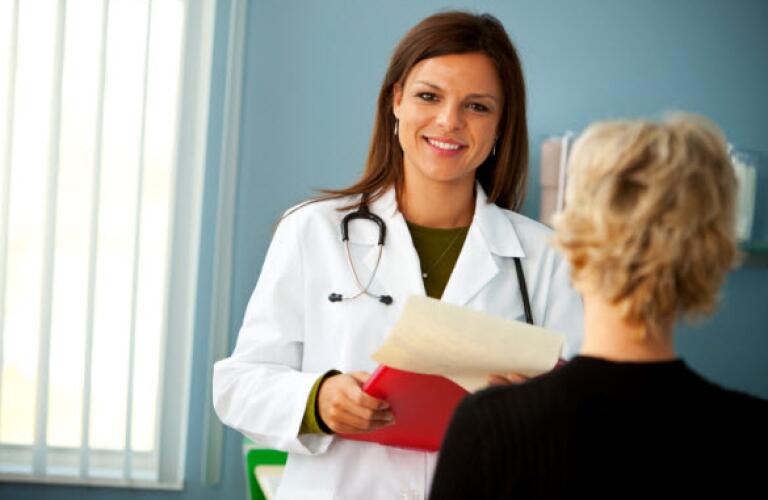 Whether you want to lose weight, manage a chronic health condition or simply learn to eat better, a qualified nutritionist can help you apply nutrition science to your life, making it easier for you to move towards health.
Finding the right nutritionist, though, can be a challenge. Use these three steps to find the right nutritionist for you:
In many states, anyone can call themselves a nutritionist. That's why it's best to seek referrals from a trusted healthcare provider. Referrals are often the quickest and easiest way to find any kind of professional, and seeking a referral from a health expert increases your chances of finding a qualified provider. Your doctor, for instance, may have an already-established relationship with a nutritionist, dietitian or nutrition or dietary counselor. (Depending on your state, individuals who provide legitimate nutrition counseling services may go under a variety of different titles.)
Good sources of referrals include:
Your doctor. Tell your doctor you're interested in nutrition counseling. Ask him or her for recommendations. If you don't have an appointment scheduled, call your doctor's office and leave a message, expressing your interest in nutrition counseling. Someone from the office may be able to offer you recommendations over the phone.

Local public health department. Because local public health departments are home to programs such as WIC (Women, Infants and Children, a nutrition program for low-income families) and senior dining programs, they often have pre-established relationships with local nutritionists.

Local hospitals. Many hospitals employ Registered Dietitians, who often provide nutrition counseling services. They may also work with nutritionists in the community.

The nutrition department at a nearby college or university. Nutrition departments educate future nutritionists. They also employ doctorate-level nutrition experts.

The American Academy of Nutrition and Dietetics (AND). Visit their website, www.eatright.org, and click the Find a Registered Dietitian button (to the top right of the screen) for a list of nearby dietitians.

Your insurance company. Many health insurance companies now provide coverage for nutrition counseling. Check your policy and provider directory to see which services and providers are included in your network.
Before scheduling an appointment with a nutritionist–even one recommended by a health professional–double check his or her education and credentials. Ask about:
Professional education. Where did the nutritionist go to school? What degree did he or she earn? Look for a nutritionist who has at least a bachelor's degree in dietetics, nutrition, public health or related health science. If the individual's degree is in a related health science (say, nursing), ask about additional education in nutrition.

Professional title. Some titles that indicate a high level of professional preparation include Certified Clinical Nutritionist, Certified Nutrition Specialist and Registered Dietitian. Note: While these titles guarantee a certain level of professional expertise, some health workers who lack these titles may also be qualified to provide nutrition counseling services.

Continuing education and certifications. If the individual you're considering doesn't have a degree in nutrition or a recognized title, ask about his or her continuing education and experience with nutrition. Some health professionals take post-collegiate classes that enable them to provide nutrition counseling.
Finally, ask a few questions to learn more about the nutritionist's areas of expertise and work style. Ask:
What types of clients do you usually work with? You want a nutritionist who has experience working with clients who are similar to you. So if you're looking for someone to help you lose weight, look for a nutritionist who specializes in weight loss. If you've just been diagnosed with diabetes, look for someone who has worked with lots of people with diabetes.

What I can expect from a typical session? Each session will likely include time to talk and assess your diet, lifestyle and progress, as well as some education and, perhaps, a list of things to work on at home.

How many sessions do you think we'll need before I see progress? What you don't want to hear: any quick-fix promises. It takes time to develop new eating habits. Expect to work with a nutritionist over a period of time for best results.
Following these three steps can take the guesswork out of finding a nutritionist, and set you on the path towards good health.

Was this helpful?