How COVID-19 Is Affecting Infertility Treatments
Was this helpful?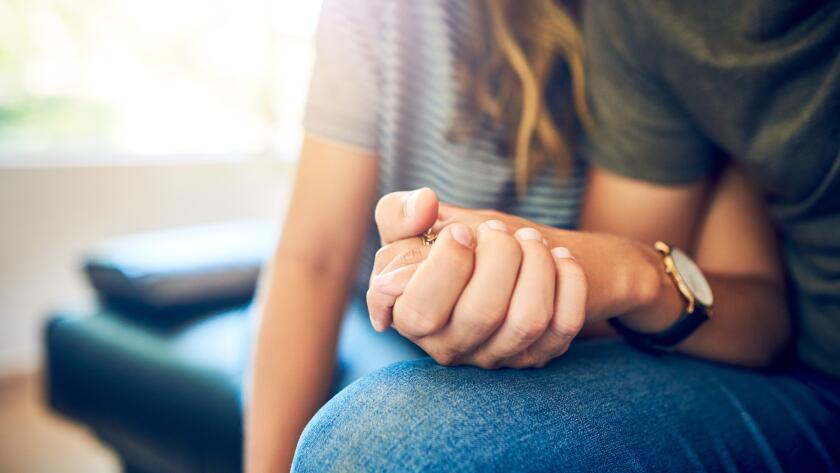 If you're undergoing fertility treatment, you may have been waiting for years to have a baby. Unfortunately, your wait may be about to get longer, due to the coronavirus pandemic. The American Society for Reproductive Medicine, which represents about 1,000 infertility specialists at 400 U.S. clinics (as well as 7,000 reproductive health professionals in other countries), has called for a pause in active fertility treatment while the nation battles the COVID-19 virus. U.S. Surgeon General Jerome Adams also has recommended non-emergency surgeries be delayed. As a result, many infertility clinics have suspended procedures.
How and why has the coronavirus affected fertility treatments?
The American Society for Reproductive Medicine issued a recommendation on March 17, which it reaffirmed on March 30, advising its members to:
Suspend starting new treatment cycles of intrauterine inseminations (IUIs), in vitro fertilization (IVF), induced ovulation, and non-urgent egg retrievals and freezing.
Consider cancelling all embryo transfers, both fresh and frozen.
Suspend elective surgeries and non-urgent diagnostic procedures, while increasing the use of telehealth to stay in virtual contact with patients.
Some exceptions remain. For example, patients who face cancer therapy—which can impair fertility—may still have eggs or sperm retrieved for future use, says Emily Jungheim, MD, chief of reproductive endocrinology and infertility in the Department of Obstetrics and Gynecology at Northwestern Medical Group in Chicago.
Also, people who are in "mid cycle"—during the 1- to 2-week period when they are receiving costly medications to prepare their bodies for procedures, such as egg removal—have been allowed to complete those cycles, says Serena H. Chen, MD, director of The Institute for Reproductive Medicine and Science (IRMS) in the Department of Obstetrics and Gynecology at Saint Barnabas Medical Center in Livingston, New Jersey. However, any eggs or fertilized embryos have been frozen, rather than transferred for pregnancy, and no new cycles are being started, she says.
While there are geographic differences, most U.S. infertility clinics are "cutting back and instituting social distancing and corona protocols," says Chen.
Reasons for the new guidelines include:
Protecting the patient and fetus from exposure to COVID-19. Right now, says Chen, much is unknown about how the virus would affect a pregnant woman, if she were to contract it. While the influenza virus puts a pregnant woman at "a dramatically increased risk of death," she says, data suggests the coronavirus doesn't present similar dangers—but this isn't certain. A key symptom of COVID-19 is fever. Fever for any reason can cause complications in pregnancy ranging from miscarriage to birth defects to premature birth, says Chen. It's also uncertain whether the fetus is protected from the coronavirus if its mother were to fall ill. Pregnant women would need to come to a hospital or clinic repeatedly during a pregnancy for checkups, treatment for any complications, and for delivery, all of which could expose them to COVID-19.
Preserving already strained healthcare resources. Infertility clinics like Chen's are being asked to reserve personal protective equipment (PPE), such as masks and gowns, as well as treatment rooms for potential use by COVID-19 patients, she says. Staff also may not be available to treat pregnant women, either due to falling ill themselves, being in quarantine due to exposure, or because they are needed to treat COVID-19 patients. Jungheim notes that if lab technicians who identify and freeze eggs and embryos become sick, nobody else would be available to do these critical tasks.
Jungheim recognizes that "some women are coming to the end of their prime time" for having fertility treatments, and facing further delays is difficult. But, she says, "we don't know enough right now about when it's okay to proceed with active treatment."
How to use the time off treatment to improve your fertility
Chen advises fertility patients to use the coronavirus-imposed break in treatment to improve their fertility at home, and to ready themselves for when treatment restarts. "There's a lot they can do right now," she says. Among her tips:
Eat healthier; learn to cook simpler meals lower in sugar and higher in vegetables
Improve your sleep
Practice stress management
Quit smoking
Learn a home-exercise routine
New data shows that a man's diet can influence the health of his sperm and the chance of a successful pregnancy outcome, says Chen. Indeed, recent studies have found that men can improve their sperm quality by adopting a Mediterranean style diet, heavy on fruits and vegetables and lean protein, while ditching red meats and fats. Your doctor can give you specific tips tailored to your needs.
If you are having a tough time emotionally dealing with yet another delay in your quest for a child, Jungheim recommends seeking out mental health resources, which often are available by video or phone. Your physician should be able to provide a referral, if needed.
For now, while the progress of the virus is so uncertain, Jungheim says she is asking patients to check in periodically—such as when their next cycle is due to begin—"to see where we're at and decide if we can move forward or not. We're really just taking it day by day."
In the meantime, one fertility group—ARC Fertility in Cupertino, California—has used 2018 fertility data to estimate that 3,554 babies will not be born in the United States for each week of the COVID-19 suspension.

Was this helpful?