How COVID-19 Is Affecting Infertility Treatments
Medically Reviewed By William C. Lloyd III, MD, FACS
Was this helpful?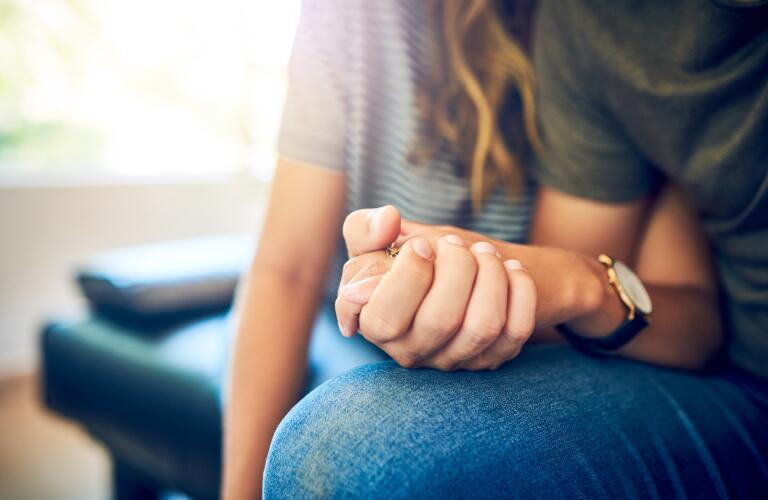 If you're undergoing fertility treatment, you may have been waiting for years to have a baby. The coronavirus pandemic may have made your wait longer. In March 2020, the American Society for Reproductive Medicine (ASRM), which represents about 1,000 infertility specialists at 400 U.S. clinics (as well as 7,000 reproductive health professionals in other countries), called for a pause in active fertility treatment.
Although the nation continues to battle COVID-19, the healthcare community has been able to resume some non-emergency medical treatments and surgeries. Fortunately, the ASRM updated their recommendation in September to "judicious resumption" of treatment. That is good news for the many couples trying to conceive, but what does it mean? Fertility clinics and patients can resume treatment, but they should do so only when they implement procedures and practices to mitigate the risks of COVID-19.
Since its first announcement March 17, the ASRM has issued eight updates. The most recent update, September 8, calls for "judicious resumption of reproductive care."
ASRM advises its members to:
Plan for a potential increase in COVID-19 cases in the community where the fertility clinic is located. Increases and decreases in COVID case counts are unpredictable. A resurgence in cases increases the risk of healthcare personnel becoming infected, which would in turn affect the delivery of reproductive care. The ASRM suggests connecting with other fertility providers to maintain continuity of patient care in the event staff become infected.
Adhere to the recommended guidelines for infection prevention, according to the CDC (Centers for Disease Control and Prevention). This includes when and how to quarantine as well as travel restrictions in place.
Communicate with patients the most up-to-date and factual information regarding COVID-19, including tips to protect against coronavirus infection, potential risks if COVID-19 develops during pregnancy or postpartum period, virus testing, and what to do in case of positive COVID-19 test results or signs of the illness.
Even when fertility care was paused back in March, some exceptions remained. For example, patients who face cancer therapy—which can impair fertility—may still have eggs or sperm retrieved for future use, says Emily Jungheim, MD, chief of reproductive endocrinology and infertility in the Department of Obstetrics and Gynecology at Northwestern Medical Group in Chicago.
Also, people who are in "mid cycle"—during the 1- to 2-week period when they are receiving costly medications to prepare their bodies for procedures, such as egg removal—have been allowed to complete those cycles, says Serena H. Chen, MD, director of The Institute for Reproductive Medicine and Science (IRMS) in the Department of Obstetrics and Gynecology at Saint Barnabas Medical Center in Livingston, New Jersey. However, any eggs or fertilized embryos have been frozen, rather than transferred for pregnancy, and no new cycles are being started, she says.
There may be geographic differences between infertility clinic practices across the United States. If COVID-19 cases are rising or there is an outbreak in the community, fertility clinics may choose to pause reproductive care, or be more judicious in the patients they treat or the treatments they perform.
Reasons for the new guidelines include:
Protecting the patient from exposure to COVID-19. Pregnant women would need to come to a hospital or clinic repeatedly during a pregnancy for checkups, treatment for complications, and for delivery, all of which could expose them to COVID-19. Pregnancy increases the risk of developing a severe case of COVID-19. The risk of severe disease is even greater for pregnant women with underlying health conditions. A key symptom of COVID-19 is fever. Fever for any reason can cause complications in pregnancy ranging from miscarriage to birth defects to premature birth, says Chen.
Protecting the fetus and baby from exposure to COVID-19. It's uncertain whether the fetus is protected from the coronavirus if its mother were to fall ill, although the American College of Obstetricians and Gynecologists says it is unlikely the virus can pass from mother to baby during pregnancy. So far, infants who contracted the coronavirus at or soon after birth developed mild symptoms and severe illness was rare.
Preserving already strained healthcare resources. At the start of the pandemic, infertility clinics like Chen's were being asked to reserve personal protective equipment (PPE), such as masks and gowns, as well as treatment rooms for potential use by COVID-19 patients, she says. A rise in case rates and hospitalizations could create the same situation again. Staff also may not be available to treat pregnant women, either due to falling ill themselves, being in quarantine due to exposure, or because they are needed to treat COVID-19 patients. Jungheim notes that if lab technicians who identify and freeze eggs and embryos become sick, nobody else would be available to do these critical tasks.
Even with ASRM's update, some providers may choose not to resume patient care—or perhaps only certain procedures—until the spread of the virus is under control. Jungheim recognizes that "some women are coming to the end of their prime time" for having fertility treatments, and facing further delays is difficult. Communication is key: If you are interested in starting or resuming fertility treatment or freezing your eggs, contact your reproductive medicine specialist and fertility clinics and ask about their current and foreseeable coronavirus protocol.
If you must delay treatment, consider this expert's guidance: Chen advises fertility patients to use the coronavirus-imposed break in treatment to improve their fertility at home, and to ready themselves for when treatment restarts. "There's a lot they can do right now," she says.
Among her tips:
Eat healthier; learn to cook simpler meals lower in sugar and higher in vegetables
Improve your sleep
Practice stress management
Quit smoking
Learn a home-exercise routine
New data shows that a man's diet can influence the health of his sperm and the chance of a successful pregnancy outcome, says Chen. Indeed, recent studies have found that men can improve their sperm quality by adopting a Mediterranean style diet, heavy on fruits and vegetables and lean protein, while ditching red meats and fats. Your doctor can give you specific tips tailored to your needs.
If you are having a tough time emotionally dealing with yet another delay in your quest for a child, Jungheim recommends seeking out mental health resources, which often are available by video or phone. Your physician should be able to provide a referral, if needed.
For now, while the progress of the virus is so uncertain, Jungheim says she is asking patients to check in periodically—such as when their next cycle is due to begin—"to see where we're at and decide if we can move forward or not. We're really just taking it day by day."

Was this helpful?