PHYSICIAN VOICES

Meet the Ophthalmologist: Dry Eye

Was this helpful?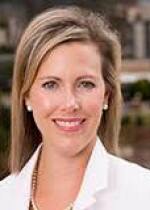 Dr. Priscilla Fowler is a board-certified ophthalmologist at the University of Alabama at Birmingham. In our "Meet the Specialist" series, we highlight the unique perspectives of various medical specialists on the types of patients they see and what they find rewarding and challenging in their daily practice.
As an ophthalmologist, I treat diseases affecting the eyes. The training to become an ophthalmologist includes four years of medical school to become a medical doctor (MD), followed by a year-long internship in either internal medicine or general surgery. Ophthalmology trainees then must complete three years of residency, where we focus specifically on learning how to treat eye diseases and perform eye surgery. I often work closely with optometrists, who perform vision screening exams and diagnose eye disease, but do not perform eye surgery because their training does not include medical school or surgical instruction.
After residency, I practiced general ophthalmology for eight years and then decided to begin a fellowship to sub-specialize in treating the eye's cornea. Today, I'm the director of the Cornea Service at the University of Alabama at Birmingham (UAB), and I specialize in refractive cataract surgery, infectious diseases of the cornea, and severe dry eye. I've done a little bit of everything over the years, and it's been a really interesting and rewarding journey.
Chronic dry eye is a condition I see all the time, and fortunately, my patients have seen great results with the new treatments out there. When you have dry eye, you might feel like you've got a foreign object stuck in your eye, or your eyes might feel scratchy all the time. Your eyes might burn or sting, or just feel painful in general. If you have dry eye, that means your body isn't producing enough tears, your tears are evaporating too quickly, or you're experiencing both of these problems.
In the last few decades, we've seen lots of improvements in treatment options and technologies for eye conditions. We didn't even have a clear definition of dry eye disease until 1994, when a group of scientists, doctors, and researchers convened to work out the specific characteristics of the condition. Their work was expanded upon in 2007 when another group of experts came together to add to this definition based on new research. Thanks to these experts and many others, we now have new treatment options for dry eye and other eye conditions like cataracts and vision loss. Today, I believe there's no better time to be practicing ophthalmology. There are so many things we can do now to improve vision and treat the eyes, and these advances allow us to treat patients more effectively, more quickly, and with better results than ever before.
It's very important that patients with chronic dry eye seek out an ophthalmologist for treatment, and more specifically, it's crucial to find an ophthalmologist with experience caring for dry eye. Until just a few years ago, many ophthalmologists didn't have a great understanding of dry eye. That's changing now, and today, most ophthalmologists will be able to provide effective care; however, many of my patients bounced around to several practitioners before getting to me and finding relief, so don't be afraid to ask lots of questions when meeting a doctor for the first time.
It takes a lot of education for a patient to understand what they need to do to treat their dry eye, so it's important for patients and physicians to have trusting relationships and honest conversations. With the right ophthalmologist and the right treatment, you can find sustainable relief for your dry eyes and get back to living a full, healthy life.
Was this helpful?