Macular Degeneration: How to Prevent Further Vision Loss
Was this helpful?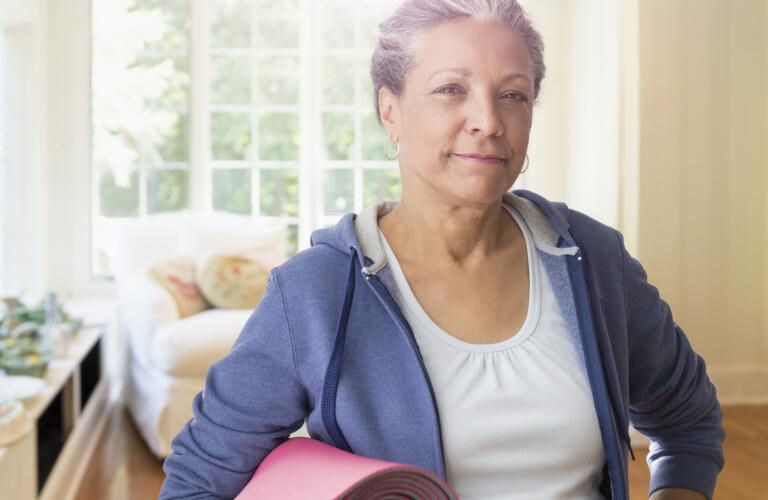 Macular degeneration is a common cause of vision loss in people older than 50. Symptoms include blurred or distorted vision, loss of central vision, and trouble seeing in dim light. However, vision loss may be gradual. It can take 10 years to advance to a late stage of the disease. You may be able to slow that advance.
An eye doctor may be able to diagnose macular degeneration before you notice any symptoms. This is why having regular eye exams is so important. The earlier your doctor finds macular degeneration, the better your chances of preserving your eyesight. Lifestyle changes and dietary supplements offer some ways to slow progression of the disease, and eye surgery is an option for a specific type of degeneration.
There are no medical treatments for early or gradual vision loss from macular degeneration. Still, you may be able to stop or slow further vision loss in other ways. High blood pressure and high cholesterol are preventable threats. Work with your doctor to get these conditions under control if you have them.
Healthy lifestyle choices may also lower your risk:
Don't smoke.

Exercise regularly, even if you aren't overweight.

Lose weight if you are overweight.

Maintain a healthy weight.

Eat lots of fish.

Eat lots of colorful fruits and vegetables, especially leafy greens.
Another important step might be to check your vision at home every day with an Amsler grid test. This is a simple chart your doctor can show you how to read. If you see any vision changes when you use it, you might be experiencing a more rapid type of vision loss. Rapid vision loss may need, and benefit from, medical or surgical treatment.

Oxidative stress is a natural process that may contribute to macular degeneration. Your body naturally produces tiny molecules called free radicals. Over time, they can cause cell damage. Antioxidants are compounds found in certain vitamins, minerals and other micro-nutrients. They help neutralize free radicals and protect cells from damage.
High doses of specific vitamins and minerals with antioxidant properties may reduce the chances that mid-stage macular degeneration will advance to late-stage disease. This would help protect your vision. Talk with your doctor about taking these supplements and how much to take. Too much can cause side effects or be dangerous for some people because of other conditions they have or medicines they are taking.
The nutrients that may help are:
Vitamin C

Vitamin E

B vitamins

Zinc

Copper

Lutein and zeaxanthin—antioxidants that give fruits and vegetables their bright colors
Wet macular degeneration is a less common type of late-stage disease. It causes rapid vision loss. This is the only type of macular degeneration that can be medically treated. Options include laser surgery or painless eye injections. These treatments may prevent further vision loss.
Macular degeneration can affect one eye or both eyes. Some people have minimal vision loss, while others have a more serious condition. It also can affect each eye differently. You can help prevent further vision loss by learning as much as you can about the disease and working closely with your eye doctor.
Was this helpful?