7 Best Foods for Macular Degeneration
Was this helpful?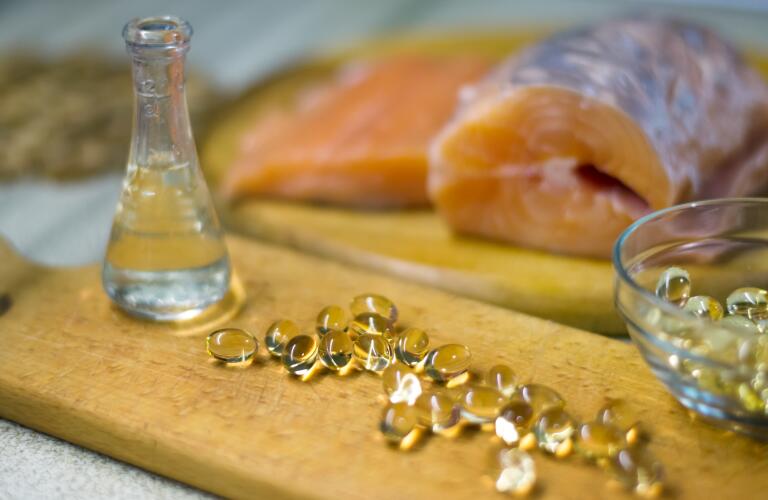 Macular degeneration is a progressive eye disease with no cure. However, there is some evidence that certain nutrients in foods could slow down the disease progress or lower the risk of developing macular degeneration. The important thing to remember is that there is no one nutrient that will help, but rather a combination of nutrients. Learn more about the different types of foods for macular degeneration and how they may be helpful.
Carrots and Colorful Vegetables

Carrots are rich in beta-carotene, the substance that gives carrots their distinctive color. They are also high in vitamin A and antioxidants, which may be helpful in slowing down macular degeneration progression. Whether you eat them raw or cooked in foods like soups, carrots have many health benefits. Other foods high in beta-carotene include sweet potatoes, cantaloupe, and red and yellow peppers.

Spinach and Other Leafy Greens

Spinach, kale, and other leafy green vegetables are dense in such nutrients as potassium, several vitamins (A, B2, B6, C, E and K), and zinc, among others. Some studies have shown zinc to be helpful in delaying the progress of macular degeneration. Taking over-the-counter supplements with zinc could be helpful, but vitamins are usually best for the body if they're ingested through food. If you don't like spinach or kale alone, it can easily be added to soups and stews, where the flavor isn't as strong.

Egg Yolks

Eggs continue to be a popular meal and, if you have macular degeneration, those egg yolks may help your eye health. A study published in 2009 found that people who consumed 2 to 4 eggs per week had healthier macular pigment in their eyes. Another study that looked at people who ate 12 eggs per week also seemed to have healthier eyes. Yolks contain lutein and zeaxanthin, which promote eye health. Don't worry about eggs and cholesterol, since saturated and trans fats are the main culprit behind high cholesterol.

Lima Beans

Do you like lima beans? If so, including these in your diet may help slow progression of macular degeneration. Lima beans are high in lutein and zeaxanthin, more so than egg yolks. In fact, lima beans are often considered to be one of the healthiest foods we have, packed with nutrients. The healthiest way to prepare them is to boil dried lima beans in water until they're soft and then use them in soups or in dips, burritos, and more.

Oranges and Other Fruits

If you enjoy a serving or more of fruit each day, you are ahead of the game. The vitamin C in oranges, cantaloupe, strawberries, and other fruit help support the health of the blood vessels in your eyes. One study that looked at people who consumed the recommended amount of vitamin C every day, in addition to other nutrients (beta-carotene, vitamin E, and zinc), found the rate of macular degeneration progression slowed by almost 25%. They also slowed down loss of sharpness in the vision.

Brown Pasta and Other Whole Grains

Whole grains, found in brown breads, pastas, and more, are a good source of vitamin E, as are eggs, green leafy vegetables, and fruit. The human body doesn't produce vitamin E, so it's important to choose foods that will provide it. Some research has found that vitamin E helps eye health overall, from reducing the formation of cataracts to slowing down the progress of macular degeneration.

Nuts and Nut Oils

Nuts and nut oils also contain vitamin E. In one study, researchers found that some patients with early or intermediate macular degeneration saw their disease slow down after consuming a diet rich in nuts. Nuts also improve your cholesterol profile, relax your blood vessels, and help control sugar levels if you have prediabetes. The healthiest nuts are almonds, cashews, pistachios, and macadamias. Of course, their healthy aspects depend on them not being covered in chocolate!
Was this helpful?