Your 6-Step Action Plan for Erectile Dysfunction
Was this helpful?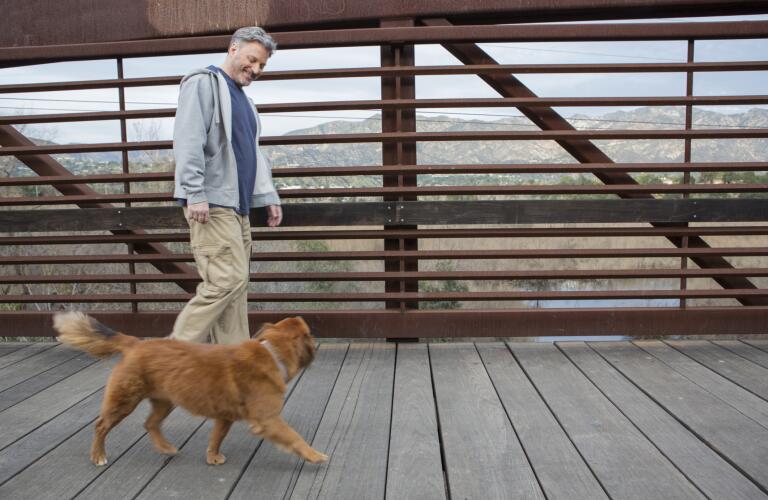 If you have erectile dysfunction (ED), identifying the cause and seeking treatment will dramatically improve your quality of life. To take back control of your health:
Don't be embarrassed. You are not alone. ED affects as many as 30 million men. Erectile dysfunction is defined as the inability to achieve or maintain an erection that's sufficient for sex. Most men will experience ED at least occasionally; it becomes an issue when it is chronic. While it's common, ED is not a normal part of aging. It can be difficult to discuss, but getting help for ED starts with speaking up. Tell your doctor what's going on.
Step 2. Identify the Cause or Causes
Erectile dysfunction can be caused by psychological factors. But ED can also be physical. In some cases, ED suggests your circulation is weak or you have nerve damage from diabetes. Both of which impede blood flow to the penis. Blood flow is needed to sustain an erection.
It's important to know, that ED can be an early warning sign of heart disease or diabetes. And some men even develop ED as a result of treatment for prostate cancer. ED may be a side effect of a medication you take or related to a drop in levels of the male sex hormone testosterone.
Erectile dysfunction can also be psychological stemming from depression, stress or relationship troubles. Sometimes, it can have both physical and emotional causes. Figuring out what is causing your ED helps guide treatment decisions. There are many tests that your doctor can run to help understand what's really going on. Sometimes a simple conversation about lifestyle can shine a light on the cause or causes.
Step 3. Shape Up, Slim Down
Getting healthy will improve all aspects of your health including erectile dysfunction. Your doctor will likely suggest certain healthy lifestyle changes such as quitting smoking (if you smoke) and consuming less alcohol (if you drink excessively).
Risk of erectile dysfunction is almost double among men who smoke. If you are overweight or obese, weight loss can improve ED. Like smoking, obesity nearly doubles the risk of ED. Getting regular exercise helps with weight loss efforts, but that's not the only way it can improve ED. Exercise lowers stress and increases blood flow to all organs including the penis. Lifestyle changes are typically the first-line therapy for ED. Work with your doctor or a nutritionist to develop a plan that you can stick with.
Step 4: Consider Counseling
If your erectile dysfunction is related to relationship conflicts, depression, or performance anxiety in the bedroom, individual or couples counseling may make a difference. Your doctor can likely give you a referral to a local therapist.
Step 5. Decide on Treatment
Many treatments for erectile dysfunction are available. If you have low testosterone levels, for example, supplementing this hormone can help improve ED. Medications used to treat other diseases or conditions, such as antidepressants or high blood pressure drugs, can cause ED. In this case, your doctor may change or tweak your current drug regimen to eliminate this side effect.
The first line of medical treatment for ED is often oral medications such as sildenafil (Viagra), vardenafil (Levitra, Staxyn), tadalafil (Cialis) and avanafil (Stendra). These medications relax muscles in the penis by enhancing the effects of nitric oxide. They are not for everyone. If you take nitrates to treat a heart condition, these medications can cause a dangerous drop in blood pressure.
Other options include vacuum devices that increase bloodflow to the penis, causing an erection. Another ED treatment, Alprostadil, is available as an injection or suppository. Penile implants may also be discussed. Each treatment has its own set of risks and merits that must be weighed when making a treatment decision. Your partner's preferences also matter. Sometimes more than one treatment is needed to address ED, such as counseling plus medication.

Let your doctor know if your ED treatment is working. You may have to try two or three treatments before finding a working solution. Be patient, and develop a follow-up plan in writing with your doctor.
Was this helpful?