How Vacuum Devices Work for Erectile Dysfunction
Was this helpful?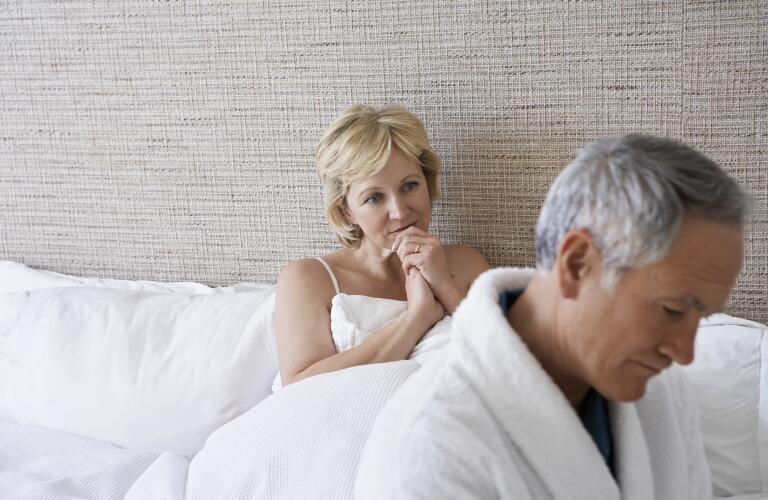 If you have erectile dysfunction (ED), you may have tried the little blue pill and other oral medications to help you get an erection. One overlooked option that also might help is a vacuum device, known formally as a vacuum constriction device.
Vacuum devices are often not a man's first choice for treating ED. For one thing, it can be awkward to stop foreplay to use the device to achieve an erection. It's often just easier to take a pill an hour or so in advance.
However, the device can be quite effective. The American Urological Association estimates 75% of men get an erection if they use the device properly. Ask your doctor whether this device may be right for you, especially if you have not had success with pills.
To use a vacuum device, you slip its long plastic tube over your penis so it forms a seal with the surrounding skin. A pump on the other end of the device pulls the air out of the tube. This creates a low-pressure vacuum inside the tube that results in an erection. You then slip an elastic ring over the tip of the penis and slide it to the base. This maintains the erection for sex after you remove the pump.
The American Urological Association notes that vacuum devices should always include a vacuum limiter. This protects the penis from damage as the vacuum forms.
The main advantage of a vacuum device is its effectiveness. It tends to work for men who haven't found success with other ED treatments, like pills.
There are some drawbacks that cause men to shy away from using the device. It can be clunky and can create an awkward pause during sex that most men would rather avoid. The quality, or firmness, of the erection isn't always ideal. Some men report that the penis can bend during sex. In general, the devices are safe to use. However, they can make the penis numb or cold. In some men, they may cause pivoting at the base of the penis. Men who are taking blood thinners or have certain diseases, like sickle cell disease, may increase their risk of bleeding when using a vacuum device.
All men should first talk to their doctor before using any vacuum device—or any other treatment—for erectile dysfunction to ensure they're using it properly and to discuss any potential issues or side effects. By working with your provider, you can find the ED treatment, or combination of treatments, that's right for you.
Was this helpful?