6 Tips and Techniques for Coping with Epilepsy in the Workplace
Was this helpful?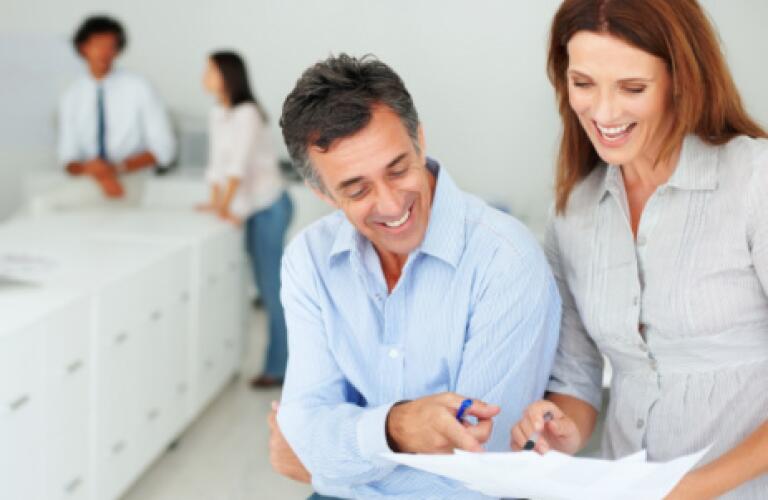 Living with epilepsy can have its share of challenges, but a productive work life doesn't have to be one of them.
Epilepsy is a neurological condition marked by an increased risk for seizures. An epilepsy diagnosis is made after a person has two or more seizures without any known cause such as alcohol withdrawal or very low blood sugar. Each year, 150,000 people will develop epilepsy in the U.S., according to the Epilepsy Foundation.
These six strategies to cope with epilepsy in your workplace can help you remain gainfully employed.
They include:
If you have just been diagnosed with epilepsy or even if you have had the condition for some time, it's important to know you have rights under the Americans with Disabilities Act (ADA). This is a federal law that prohibits discrimination against qualified individuals with disabilities, including those with epilepsy. This means you can't be discriminated against because of your disease. Prospective employees can't legally ask if you have epilepsy during an interview.
What's more, your employer must provide "reasonable accommodations" if needed. Accommodations must be considered reasonable and not cause a company undue hardship or expense. An example of reasonable accommodations may be flexible hours when changing medication, a private spot to rest after a seizure or a rubber mat in your work area to cushion a fall. Not everyone with epilepsy will require accommodations in the workplace.
" No seizures, no side effects" is a motto of the Epilepsy Foundation. Today's epilepsy treatments—medication, surgery or a combination—can prevent seizures or reduce seizure frequency for most people. This is good news. Some trial and error may be involved before your find the right treatment. Work with your physician to make sure you are on the most effective treatment plan for your epilepsy. Your needs may change over time, and there are always new therapies in the pike, which is why follow-up care is essential.
3. Confide in a colleague.
Whether an assistant, co-worker or employer, make sure someone who you trust is aware of your epilepsy. This person should also know what to do if you have a seizure at work. Supply your person with literature or direct him or her to the Epilepsy Foundation's website to learn what to do if you have a seizure. Knowledge is power and can help take away any fear factor.
4. Arrive to work on time.
Some people with epilepsy can't drive due to seizure risk. If this is true in your case, you must have an alternate way of getting to work—carpool, public transportation or by foot. According to the Epilepsy Foundation, a person who has had no seizure for more than three to five years can maintain his or her driver's license without periodic medical reports in most states.
For some people with epilepsy, seizures may be brought on by fatigue. Keeping a regular sleep and wake schedule and making sure you get adequate sleep each night can help you remain seizure free. Shift work may not be ideal for people with epilepsy. Ask your supervisor for a new schedule if your current one is too hard to handle and is affecting your sleep. Other tips for good quality sleep include using your bed only for sleep and sex and keeping your bedroom quiet and dark.
6. Do all you can to stay healthy.
This includes getting your recommended immunizations and washing your hands thoroughly, particularly before, during, and after preparing food and when around someone who is sick. This will help cut down on your unnecessary sick days. You may have to miss work due to doctor's appointments or seizures, so keeping otherwise healthy can make sure you don't call out sick too often and jeopardize your employment. Eating a healthful diet and engaging in regular exercise can also keep your immune system in tip-top shape. Talk to your doctor to make sure you are up-to-date on all vaccines and doing all that you can to stay healthy.
Was this helpful?