Treatments for Endometriosis
Medically Reviewed By William C. Lloyd III, MD, FACS
Was this helpful?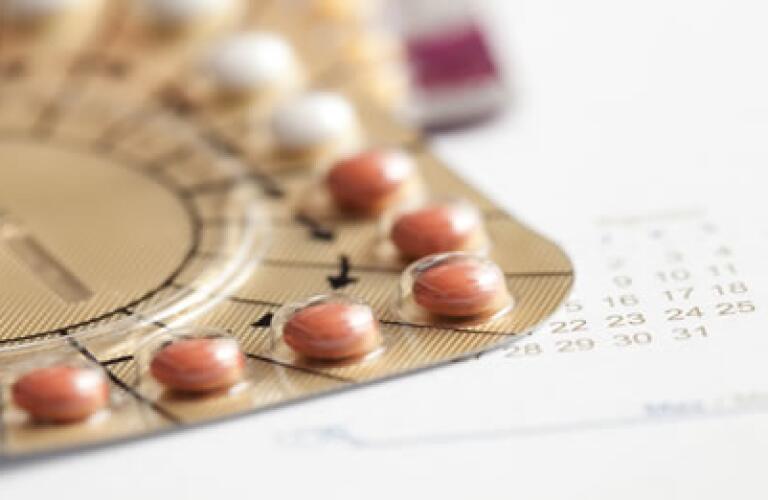 Endometriosis is a common health problem for women. It occurs when the tissue that lines the uterus grows in areas outside the uterus. Symptoms include pain and cramping with your period. There is no cure, but there are many treatments. If you have endometriosis, work closely with your doctor to find the treatment that is right for you. Here is a review of some treatment options.
If you have mild symptoms, over-the-counter pain medicines may be the first step in treatment. These pain relievers include acetaminophen (Tylenol), ibuprofen (Advil and Motrin), or naproxen (Aleve). Your doctor may also prescribe stronger pain medicine if these don't work.
Your doctor may try hormone treatment if pain medicines don't work. Hormones can help by lowering the amount of estrogen in your body. Estrogen is a type of female hormone that increases the growth of endometrial tissue. This is the tissue that spreads and causes problems in endometriosis.
There are a few types of hormone treatments your doctor might suggest. You should not take any of these medicines if you are trying to get pregnant. So talk to your doctor about any pregnancy plans before starting these medicines. They include:
If pain medicines and hormones don't help with your symptoms, your doctor may suggest surgery. Surgery may be the best option if you have severe pain or endometriosis in many areas of your body. Some surgeries can also help increase your chances of getting pregnant if you are having fertility problems.
There are a few options for surgery. Talk with your doctor about which one is right for you.
Laparoscopic surgery. This surgery involves making a small incision in your abdomen and inserting small instruments through a tube into your abdomen. During this surgery, your doctor will locally treat or remove areas of abnormal tissue growth and scarring.

Laparotomy. For this surgery, you will have a larger open incision in your abdomen. This allows your doctor to remove growths in a wider area, such as in the pelvis or abdomen.

Hysterectomy. This is surgery to remove the uterus. In some cases, your ovaries may also be removed. You may have this surgery if your endometriosis is so severe that it has damaged these organs. You cannot get pregnant after this surgery, so it is not a good option if you want to have children. Talk with your doctor about any future plans to have children before deciding on this surgery.
Was this helpful?