Pregnancy Options When You Have Endometriosis
Was this helpful?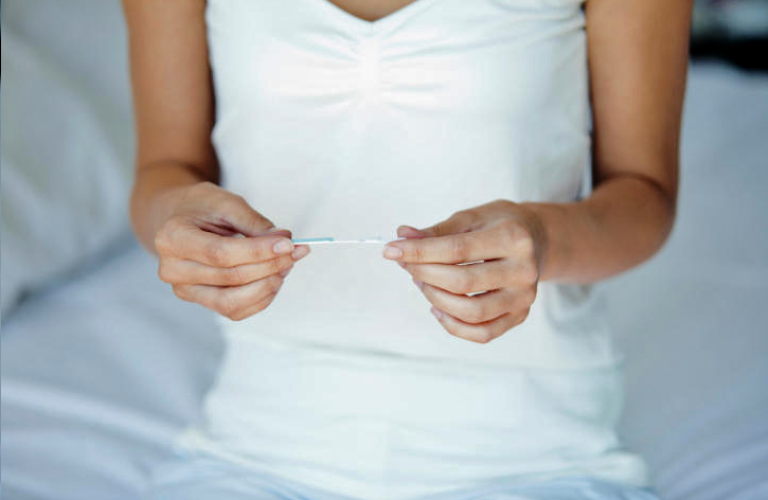 Endometriosis can make it harder to get pregnant. The growth of endometrial tissue outside the uterus can affect the eggs, fallopian tubes, your immune system, and more. Endometriosis can affect different stages of conception and pregnancy. Sometimes women with endometriosis can get pregnant, but then have a miscarriage. Having moderate to severe endometriosis can make it even more difficult to become pregnant.
Even with these challenges, you have options that can increase your chances of conceiving and maintaining a pregnancy.
Laparoscopic surgery is a way for your doctor to locate endometrial tissue. Your doctor can also remove the tissue during laparoscopic surgery. For this procedure, a surgeon makes a small incision in your abdomen to access the pelvic area. By inserting a small tool with a camera through the incision, the surgeon can see the surgical area on a video monitor. The location of the endometriosis may be making it difficult for you to get pregnant. Removing the endometrial tissue may help. When endometriosis isn't too severe, surgical removal may be a good option for treating infertility.
If you have surgery and still cannot get pregnant, experts usually don't recommend having another surgery. It's not likely to improve fertility. It may actually stop the ovaries from working properly.
If surgery does not help you conceive, a procedure called IVF may help. In IVF, the egg and sperm are collected and joined in a laboratory to form an embryo. A doctor then places the fertilized embryo in your uterus. In about two weeks, you will know if the embryo implanted and a baby is growing.
IVF is usually the most effective method of getting pregnant for women with endometriosis.
This is a newer type of artificial insemination. For this procedure, a doctor places sperm in your uterus around the time that you ovulate. This makes it easier for sperm to fertilize the egg.
Sometimes, the doctor combines intrauterine insemination with hormones that increase egg production and laparoscopic surgery to remove endometrial growths. This combination can be very effective in helping women with endometriosis get pregnant. It also works well for those with moderate to severe endometriosis.
Your doctor might suggest you take birth control pills before you try to get pregnant. This may sound counterintuitive because birth control pills stop ovulation. However, birth control pills also can stop endometrial tissue from growing and help manage pain. On its own, this might not help. But, a course of birth control pills along with laparoscopy to remove endometriosis may help you get pregnant through IVF.
Medications called gonadotropin-releasing hormone (GnRH) agonists are another option. These drugs stop ovulation and menstruation. But, they also stop the endometriosis from growing. You take them for about six months, and then stop. Some women find that after a course of these medications, they're able to get pregnant.
Hormone medications delay pregnancy for a while. Because of that, some experts don't believe in using them to treat fertility problems. Talk with your doctor about the best choices for you. And consider getting a second opinion before making a final decision.
Was this helpful?