How Endometriosis Affects Fertility
Medically Reviewed By William C. Lloyd III, MD, FACS
Was this helpful?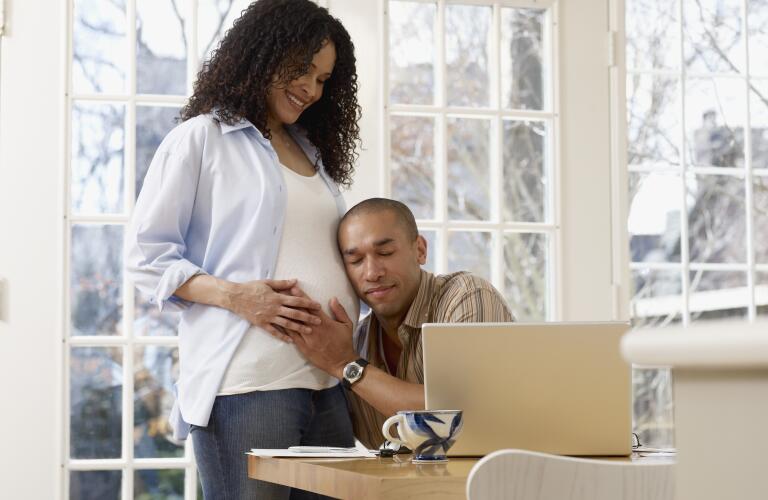 When you learn that you have endometriosis, one of your biggest concerns may have to do with your fertility. While it is true that having endometriosis can make it harder to get pregnant, every woman is different.
Endometriosis occurs when the endometrium—the tissue that lines the uterus—grows in areas outside the uterus. Endometriosis can make it harder to get pregnant in a few ways. It can cause:
Changes in the immune system that are known to cause problems with implantation and pregnancy loss
Problems in the fallopian tubes—the tubes an egg travels through to get from the ovary to the uterus. Endometrial tissue can grow on areas around the fallopian tubes and make it hard for the sperm or egg to move through them. In severe cases, the tissue can scar or block the fallopian tubes.
Problems with the eggs including affecting the quality of your eggs and changing the environment around your eggs
Swelling of the pelvic organs, which makes it hard to get pregnant
When your doctor first diagnoses your endometriosis, he or she may tell you the stage of your condition. The stage of your endometriosis can give you an idea of how easy or hard it will be for you to get pregnant. These are the stages:
The higher your stage, the more likely you are to need surgery or fertility treatment to get pregnant.

There are several ways you can try to improve your chances of becoming pregnant if you have endometriosis. These include:
Freezing your eggs. You may want to find out about cryopreservation—or freezing your eggs—for future use.
In vitro fertilization (IVF). This is a procedure that combines your egg and your partner's sperm in a laboratory. Once they are joined, the embryo is placed in your uterus.
Not waiting. Endometriosis can get worse as you get older. Depending on your age and condition, your doctor may advise you not to wait to get pregnant if you know you want to have children.
Surgical treatment. Undergoing surgery to remove or destroy areas of endometriosis and remove scar tissue can help improve your chances of getting pregnant.
Was this helpful?