Types of Home Healthcare Providers
Was this helpful?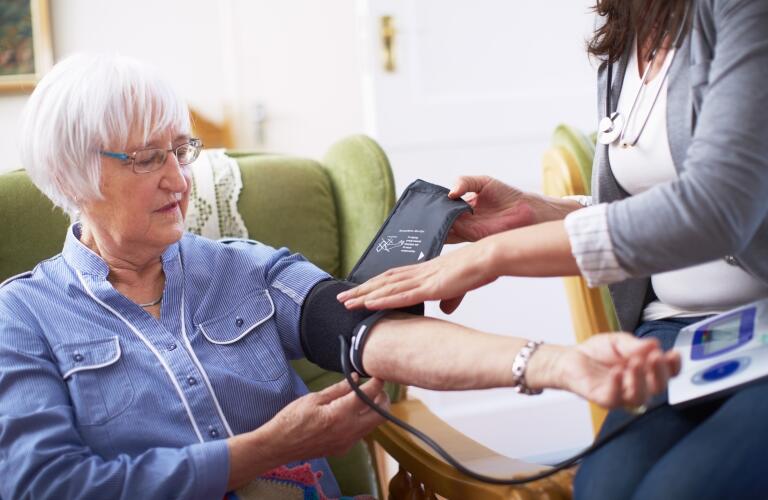 Home sweet home. From infants to the very experienced, most of us feel safer and more comfortable at home. So of course it makes sense that nearly 80% of U.S. adults over age 65 want to remain there as long as possible. Adults younger than 65 also sometimes need intermittent help at home during an illness or after an injury. Fortunately, there are many types of home healthcare providers available who can provide the services your family needs.
To help loved ones of all ages who need an extra hand with daily activities or their medical care, in-home care services are very popular, offering everything from periodic housekeeping to skilled medical treatment and palliative care. The level of service and frequency can be designed based on your loved one's personal needs, so make sure to ask a lot of questions when you're looking for help.
Some home healthcare options include:
Companions. Usually offered during the day, companion services can help supervise or visit with your loved one or help keep them occupied and content by playing games or other activities, such as going for a walk.

Personal care. Sometimes activities of daily living are too difficult, or a primary caregiver no longer can fill this role. It becomes unsafe to bathe alone or it's too difficult, or dressing and eating are no longer manageable. Those experienced in personal care services help with activities of daily living (ADLs), such as bathing, grooming, eating and dressing.

Housekeeping. Offering help with cleaning, laundry, housekeeping services, grocery shopping, and sometimes meal preparation can be extremely useful even for those who need temporary help because of an illness or injury.

Adult day care. Not exactly in-home care, adult day care allows adults who need supervision or daily help to remain living in their homes, but have social and health needs met during the day outside their homes. Over the last decade, the popularity of adult day care services has driven a 35% increase in new adult day care businesses.

Skilled care. Often ordered by a doctor and organized through a home health agency, skilled care provides licensed health professionals, such as nurses, dieticians and physical therapists, to give injections, physical therapy, wound care or other routine medical attention based on specific medical needs of the person.

Palliative care and hospice. When a loved one has a serious illness, palliative care provides an extra layer of support to the patient and family, focusing on pain control, appetite, sleeping problems, depression, digestion problems and other issues that may prolong the illness or prevent the patient from living well. Palliative care can be offered alongside curative care, such as chemotherapy. If curative care is stopped and the illness is deemed terminal, hospice can step in and help support the family while maintaining the patient's quality of life.
In-home services are expensive, but so are other options, such as assisted living facilities. In 2013, the national average for one year in a private room was $87,600, and dementia care is even more costly. Meanwhile, nationally, the average cost for a homecare worker is $19 hourly and $70 a day for adult day care.
Some incorrectly assume Medicare will pay for help needed at home but it only pays for skilled care services and, less often, for personal care services for a very short time after a hospital stay, along with palliative and hospice care. Hospitalization must meet the minimum duration in order for some benefits to kick-in. Medicaid often pays for more services; however, coverage varies by state. Long-term care insurance can cover a fixed amount of qualifying daily in-home care expenses, but it's important to consult insurance and financial professionals about your personal needs and finances before signing a long-term care insurance contract.

Was this helpful?