6 Must-Ask Questions When Looking for Assisted Living Facilities
Was this helpful?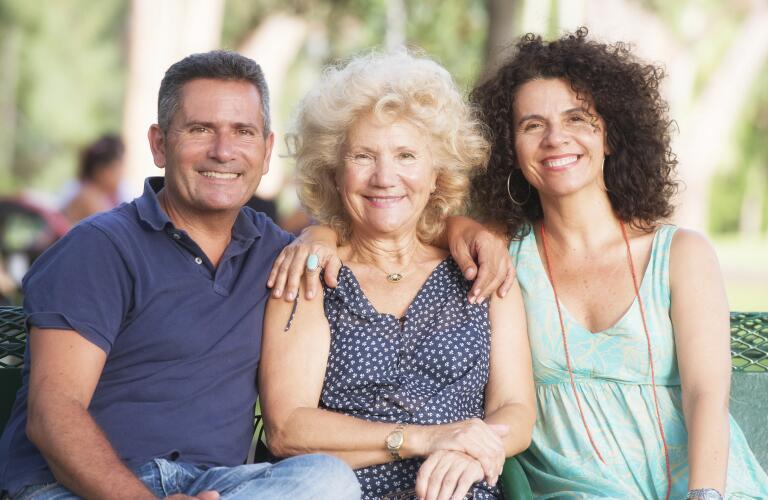 When you face the responsibility of helping a loved one transition to an assisted living facility, you may have many questions. Having as much information as possible about the residence can make the move easier on everyone. Some of your questions will be answered when you visit a facility, such as whether the building appears homey and clean and whether it's close to a shopping center, salon or library. Others, though, you'll have to ask the administrators, staff members and residents. Here are some items that should be at the top of your checklist:
You understand your loved one's health condition better than the assisted living facility staff, so you'll want to inform them of your relative's daily needs. But emergencies can happen, and you need to know what level of medical aid the residence staff is trained and allowed to give. Is the facility equipped to provide the standard of care your loved one needs? How will the residence staff notify you? How much attention and follow-up will your relative receive after returning to the facility? Be sure you know exactly how your loved one will be taken care of in case of an emergency.
Find out whether you'll be welcome to drop by for a visit any time. During mealtimes? Events and activities? Will you be allowed to spend the night? If so, what is the policy regarding overnight visits? If you can, attend an activity or stay for a meal. It's a good idea to find out what type of entertainment the residence provides and the quality of food your loved one will be served.
Ask a facility administrator to provide the most recent copies of any official reports available. Are the licensing and certifications up-to-date? On the reports, you'll be able to see whether the facility has had any history of neglect, medical errors or complaints. If the facility has had problems, were they corrected? You can also contact the Better Business Bureau to investigate further any complaints the facility has received.
Beyond meals and a place to live, find out how the facility will make life easier for your loved one. Laundry, recreation, transportation and religious services are typical amenities you can expect at many assisted living facilities. Some will also help with personal care, such as eating, dressing and bathing. The costs for these additional services are usually added to the monthly rent. Who performs the initial assessment that determines what level (and what cost) of care is appropriate for your loved one? Ask what level of health care the staff can provide and how they have been trained. Will they administer medication? If not, will they remind residents about their prescriptions? Always confirm which services are included in the base price and which, if any, cost extra.
Smoke alarms and fire sprinklers are a must, and be sure to ask whether the facility holds fire drills. Emergency call buttons, handrails and grab bars, and well-lit public areas are also important. Find out how entrances and exits are secured during the day and night. Also ask whether the residence is staffed 24 hours a day. If not, what are the staff's hours? Decide if those hours are sufficient for your loved one's needs.
How much time do staff members spend with residents? If your relative is fairly independent, a ratio of one staff member to 15 residents is usually sufficient. Find out how much time your loved one will receive in one-on-one attention in the course of a day. Will that amount of time be enough to provide the personal care assistance your loved one needs? Also ask how often doctors visit the facility. Decide whether you're comfortable with that level of care.
This critical question is for residents already living in the facility. Are they happy living there? Do they enjoy the activities, meals and free time? Find out if they are always treated with respect and dignity, whether they're informed of any changes to services or schedules, and whether they feel comfortable voicing any concerns or complaints. If everyone you ask seems to feel at home, that facility may be a good option for your loved one as well.
Was this helpful?