SOCIAL VOICES

Why It's Officially Time For Educators to Provide Support for Students With Eczema

Was this helpful?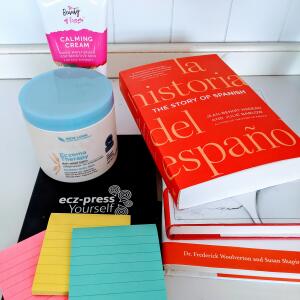 Thanks to the digital revolution, we're seeing the landscape of schooling change at a rapid pace. New and innovative technologies continue to emerge to help students of all ages learn and thrive. However, despite these new tools, many students struggle in the classroom because of health issues outside their control. Living with eczema severely impacts someone's ability to learn, get a proper night's rest, and feel motivated to participate in group activities. Additionally, dealing with irritated skin and fighting off stereotypes and stigma about their eczema can be distracting and even debilitating. Their classmates–and their teachers–may not know eczema isn't contagious and has nothing to do with hygiene. Students may be bullied because of their appearance, or struggle to pay attention when their skin is itchy and irritated. Teachers and school administrations from preschool to college need to be prepared to provide support, accomodations, and resources to people with eczema so they can thrive in and out of the classroom.
As a child and young adult with eczema, my peers would stare at my skin and it was brutal. This even continued into college! And as an adult, I've personally sat in support groups where I've heard parents share the frustrations they have with their school districts. Their children have been penalized for having eczema, usually due to students missing school or activities when their skin flares up. They told stories of their kids getting kicked off sports teams and receiving warning letters about their attendance. School administrators didn't inquire about the reasons their students might be missing activities or not performing at their best. The lack of understanding and support from schools is appalling, as most schools pride themselves on being a safe, nurturing environment for all.
So what can we do to bridge this gap?
School systems need to be proactive about understanding individuals' unique needs so accommodations can be made. Teachers should be instructed to gather information from students with eczema, as well as their parents, who can provide details from their doctors. Teachers need to ask about specific symptoms that can prevent students from excelling, and work together to determine solutions. There should be opportunities for all parties to meet and share their perspectives. Teachers should always ask, "What accommodations would be beneficial when your child is suffering from a severe flare-up?" They can also have students and parents fill out surveys if in-person discussions aren't feasible.
Additionally, schools can assist parents and students with disability rights, like Section 504 or the Individuals with Disabilities Education Act. This act was designed to help protect students with disabilities, and adequately meet their individualistic needs without discrimination. Schools should offer a step-by-step program or separate counselling to see if a student is eligible. This would be a tremendous benefit to those with severe eczema, as it can help ease the burden of missed attendance in school, and any other setbacks their eczema may cause them.
One country we can model ourselves after is Australia. An organization called Eczema Support Australia developed an Eczema Support Kit for parents, caregivers, and educators. This kit promotes healthy conversations around eczema and can provide helpful resources for everyone invested in a student's well being. Schools can also provide access to mental health guidance counselors for people with eczema. Mental health is crucial and there's a strong link between eczema, anxiety, and depression. Eczema is very visible and can contribute to psychosocial distress. Schools should help eliminate fear and apprehension by offering guidance, counseling, and advocacy.
As a nation, our schools have a duty to help each student feel welcomed and accommodated so they can thrive. With progressive actions, we can make a difference by promoting inclusivity for those with eczema and other debilitation chronic conditions.
Was this helpful?