How Severe Is Your Eczema?
Was this helpful?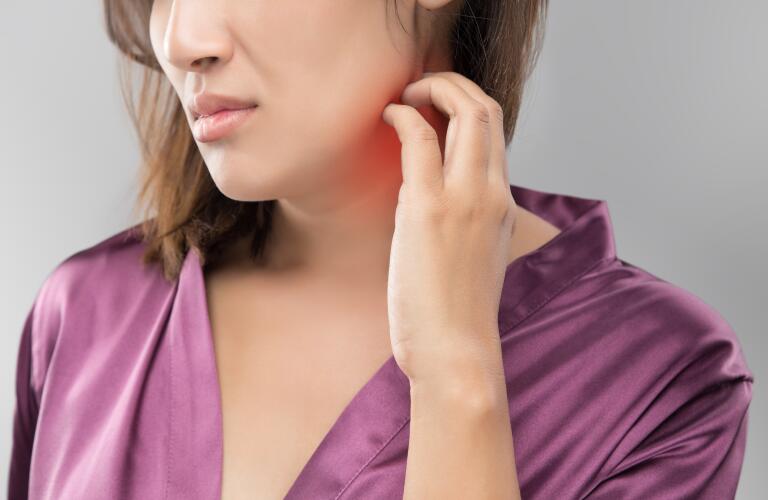 As many as 15 million Americans suffer from eczema, a common condition that causes the skin to become inflamed and irritated.
You may already be familiar with the most common symptoms of eczema, such as dry skin, reddish patches on your skin, small, raised bumps that may leak fluid, itchiness around the affected area, and thick or scaly patches of skin. Because eczema tends to be a chronic condition, you may experience flare-ups periodically throughout your life.
Many people have milder forms of this condition which they are able to manage with little help from their doctor. But what if you have a more severe case of eczema? Your doctor can help you determine the severity of your eczema and recommend several treatment options. Fortunately, there are several treatments available that may help to reduce or prevent your symptoms from occurring.
5 Things You Didn't Know About Stubborn Eczema
How can you tell if your eczema is severe?
For most people living with mild eczema, only small patches of skin are affected, usually around the creases of the elbows or knees, or near the lower part of the neck. Mild eczema may also cause occasional minor itching around the area of skin that's affected. However, if you have more moderate or severe eczema, you may have larger areas of skin that become red, dry, scaly, and cracked. Your flare-ups could occur more often. You may also have relentless itching that doesn't go away easily and interferes with certain aspects of your daily life, such as your sleep schedule.
To determine how severe your eczema is, your doctor will first ask you about your personal and family medical history and examine your skin. Because eczema flare-ups are thought to be brought on by certain triggers, like certain foods or fabrics, your doctor may also ask you about any factors that seem to cause your symptoms to become worse. There is no single test that can be used to diagnose eczema, but your doctor may recommend allergy testing to determine whether you have any sensitivity to certain allergens that can cause skin irritation.
What are treatments for severe eczema?
Your severe eczema treatment will depend on your unique symptoms, but your doctor will most likely have two main goals: to help your skin heal, and to help prevent frequent flare-ups from occurring. You may need to try several treatments before finding what works best for you. Regardless of the treatment your doctor selects, it's important to practice a skin care routine that can help your skin stay moisturized to prevent itching and dryness.
For many people living with severe eczema, certain medications can help to control symptoms and prevent flare-ups. Your doctor may recommend topical ointments containing steroids that you apply directly to your skin to decrease any inflammation or irritation that's present. If these creams don't work, or if you need larger doses of medication, your doctor may prescribe certain pills or injections that can help to manage your symptoms. You may also receive prescription medications to help fight any infections that result from cracks in your skin.
A new class of drugs, called immunomodulators, may be able to help your severe eczema if it doesn't respond to other medications. These drugs work by changing how your body's immune system responds to certain allergens that cause skin irritation. You may also benefit from certain types of drugs called biologics. These medications work with your body to prevent your immune system from attacking healthy cells, helping to prevent inflammation and other symptoms of eczema.
Many people with severe eczema also benefit from phototherapy, which involves exposing affected areas of your skin to specific amounts of ultraviolet light. It's thought that phototherapy can help to calm inflammation and boost your body's ability to fight off skin infections. You may receive treatment using phototherapy two to three times each week.
Because the symptoms of severe eczema can interfere with your day-to-day life, it's important to speak with your doctor early to start treatment and help prevent your symptoms from getting worse. Early treatment can help your skin heal and may prevent other problems, such as skin infections, that can occur as a result of eczema. Eczema is usually a life-long skin condition, but with help from your doctor, you can develop an effective treatment plan that can reduce or even prevent symptoms from occurring.
Was this helpful?