Can Probiotics Ease Eczema?
Was this helpful?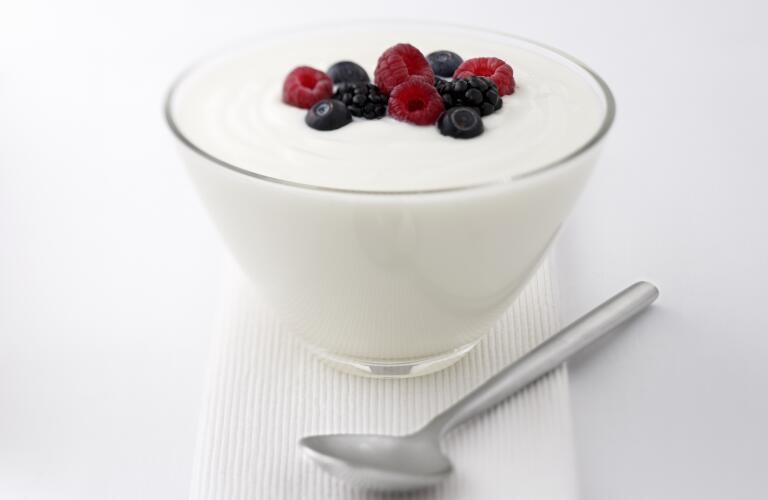 Eczema, or atopic dermatitis, is a common chronic inflammatory disorder that can make your skin dry, scaly and very itchy. It typically develops in childhood, with as many as 90% of cases developing in children under age 5.
Common eczema treatments for mild cases include mild anti-itch lotions and creams. People with more severe cases of eczema might get some relief from a prescription-strength topical cream called a calcineurin inhibitor, which targets the immune system, or from oral or injected corticosteroids. Still others may opt for light therapy. But the stronger the treatment, the more likely it is to have side effects. And some eczema treatments have side effects that are serious enough to discourage long-term use.
Fortunately, people with eczema looking for a way to minimize their symptoms might have another treatment option on the horizon. A growing number of experts are examining probiotics as another potential treatment for eczema.
5 Things You Didn't Know About Stubborn Eczema
Probiotics are colonies of tiny live microorganisms that have a reputation as the "good bacteria" because of their ability to ward off or shorten the course of certain gastrointestinal conditions like diarrhea. In fact, probiotics can contain several different types of bacteria, with the most common ones belonging to the Lactobacillus and Bifidobacterium groups. Researchers believe there are several possible ways that they can benefit your body. For example, probiotics may help you maintain a healthy community of bacteria in your intestines that keeps your digestive system on track. Or they may somehow "outcompete" the bad bacteria or stimulate your immune system to react against undesirable invaders. Most experts agree that more research is needed to provide enough evidence to support the use of probiotics for specific health concerns.
Many people are already turning to these foods and others rich in probiotics to address various health conditions. Probiotic supplements are available in small capsules to take orally, but there are also many natural ways to consume them. Foods containing probiotic bacteria are popular among people hoping to boost their immune and digestive systems. Many women also turn to probiotics to combat yeast infections.
You might already have tried a probiotic-rich food and not even realized it. Foods containing probiotic bacteria include:
Greek yogurt, which often contain more than one strain of probiotic bacteria

Kombucha, a fermented tea drink

Sauerkraut

Kimchi, a fermented vegetable dish

Kefir

Some cottage cheeses

Dark chocolate
Could probiotics also address the problem of eczema? Right now, the recommendations are mixed. Research suggests that consuming probiotics might help—but they might not, too. Currently, existing studies have focused on eczema prevention, not treatment.
Eczema tends to develop most frequently in babies and very young children. As a result, researchers tend to examine how they can prevent a child from developing eczema by examining the effect of giving probiotics to the following:
Women who are pregnant

Women who are breastfeeding

Babies or young children at risk for developing eczema or allergies
The World Allergy Organization (WAO) recently analyzed a group of studies involving probiotic use for eczema and allergic diseases. They hoped to determine if the research showed if taking probiotics would reduce the incidence of young children developing eczema.
The WAO researchers concluded that they could support the use of probiotics in pregnant women in their third trimester, breastfeeding mothers, and infants. However, they cautioned that their support was limited. The organization noted that there may be net benefits from using probiotics with the aim of preventing eczema, but there's not a lot of solid evidence supporting the claim either. And they still had unanswered questions about the most effective strain and dosage levels.
While researchers are not wholeheartedly endorsing the use of probiotics for eczema prevention, they're not dismissing the possibility that they could be useful, either. On the positive side, most experts agree that probiotics are safe for most people to consume, and side effects are pretty rare. People who do experience side effects tend to complain mostly about diarrhea, nausea and constipation.
If you're pregnant or a breastfeeding mother with a new baby and a history of eczema in your family, talk to your doctor about eating probiotic-rich food or taking a probiotic supplement. Together you can determine the best choice for you and your child.
If you're an adult who already has eczema, your best bet is to continue using the eczema treatments recommended by your doctor. But probiotics could be a possible additional strategy to try. If you'd rather take a probiotic supplement, rather than just consuming probiotic-rich foods, you might run the idea by your doctor first. Supplements aren't regulated by the government in the same way that medicines are, so you'll want to get your doctor's insight before giving them a try.

Was this helpful?