SOCIAL VOICES

5 Tips for Coping with the Stigma of Eczema

Was this helpful?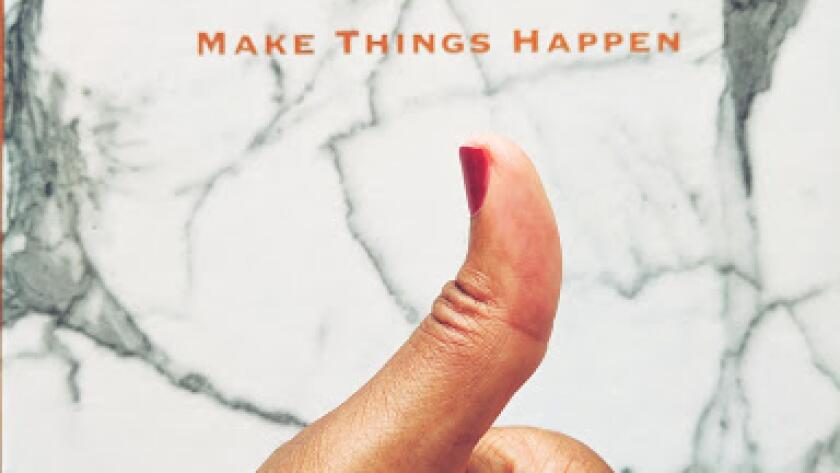 I have a clear memory of being at the zoo as a young child. I noticed the tortoise was slower and hid behind his thick shell. The chameleon had a special pigment in its skin which made it blend into the environment. And elephants used mud to cool their bodies down and regulate their temperatures. This outing was extremely exciting for a young girl like myself, and it's stuck with me–not just because seeing animals up close was new and fun, but also because I couldn't help but think about how an animal's skin is vital to its life and, for some, even crucial for survival. Its skin is its protection.
For people like me with serious skin conditions like eczema (also referred to as atopic dermatitis or AD), the layer of skin protection is not there. This makes you more vulnerable, which starts to manifest itself as you get older. You become fearful–not by choice, of course, but based on previous experiences. You start to notice if you don't cover up in long-sleeve shirts and pants, people will stare at you. Or if you don't apply enough moisturizer when you're out and about, it's only a matter of time before your dry, cracked skin will rear its head. Maybe others will move away from you in line because they see your skin and wonder if it's contagious. Or perhaps people continuously offer you suggestions on how to treat your condition. Of course, most people don't interfere maliciously; they act that way because they don't understand eczema and they don't understand why you can't get it under control.
As I experienced all this from childhood, I started to realize that for some, eczema has a stigma attached to it. When people don't understand something, they fear it. And you as the eczema patient can't control it. These two factors are the perfect recipe for public and internalized stigma. But with all this being said, there are ways to combat and cope with the stigma of eczema.
1. Fight the Stigma From the Inside Out
Rejecting the eczema stigma has to start with you. It can be a challenge, but do your best to accept people will always judge you, regardless of your appearance. For the most part, you can't change how a person feels, but you can change how you feel, and you can change your attitude. Understanding that eczema isn't the end of the world is important. Remember, you're not the only one with eczema; millions of people around the world know your struggle. Once you realize you're not alone, you've taken the first step.
Seeking help is always an option. It's okay to talk about the feelings you have associated with your eczema. Often, anxiety and depression get the best of us, causing us to feel like we're drowning and there's no way out. This is when it's necessary to ask for help, whether from a licensed therapist, friends, family, a religious leader, or someone else you're comfortable with. There's an underlying notion that you have to figure things out for yourself and if you can't, you're a failure. This couldn't be further from the truth. Seeking out help doesn't make you weak in any way. It gives you guidance, goals, and allows you to forgive yourself and others.
Another way to cope with a stigma is to educate people–this one is my personal favorite. There are many ways to do this. You can personally tell them about your own experiences with eczema. You can show them published articles and pictures, or even ask them to watch documentaries; I find the day-in-the-life videos produced by Understand AD to be really helpful. Educating others about eczema is crucial because so many people don't understand what having this condition is like. An outsider can't comprehend why you're constantly scratching your severely inflamed skin. Many will never understand why creams and moisturizers don't automatically absorb into your skin to heal it and instead are sucked up like a vacuum craving more. Let people know eczema is a chronic skin condition, is not and never has been contagious, and every single case is different. Thanks to your guidance, they may start to understand it and will hopefully respond better to someone else's eczema in the future.
If you've ever imagined yourself becoming an advocate for your condition, I highly recommend it. Being involved in the eczema community is one of the most empowering things you can do for yourself–I know this from personal experience. You'll meet people from all different walks of life and find support from all around the world. There are tons of different volunteer campaigns you can be a part of that can connect you with people in your area or nationwide. Check out the National Eczema Foundation's website to find more information about becoming an eczema ambassador. There are so many ways to get involved and become an advocate for yourself and for others with eczema.
The weight of eczema can cause you to feel sidelined and shamed. You might feel like there's no getting away from the pain, and that the hardest part is the lack of control. But it all starts with evaluating your internalized behavior. When you look at your skin, try to retrain your brain; instead of being hard on yourself, remind yourself that your eczema is just one part of your life and it doesn't define you. If you live as confidently as possible and act like your eczema is no big deal, others will follow suit.
While our skin might not act as a protective layer, we do have multiple ways we can cope and eventually break free from this or any stigma. We can build our strength–internally, externally, and with help from our continuously growing community.
Was this helpful?