Improving Sleep With Nasal Polyps
Nasal polyps make it hard to breathe which impacts sleep, and may lead to obstructive sleep apnea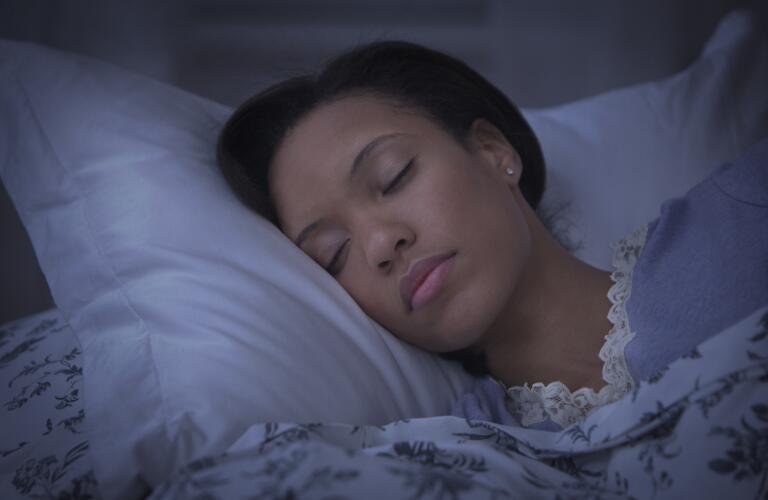 Nasal polyps are noncancerous growths that line the nasal passages and cause frustrating symptoms. They can grow to fill up to 90% of the nasal passages and block airflow, making it hard to breathe and sleep. In fact, some people with nasal polyps can only breathe through their mouths. This can lead to loud nighttime snoring and obstructive sleep apnea (OSA), a serious condition where breathing stops while sleeping. OSA can cause memory loss, heart attack, and stroke if untreated. If you have nasal polyps, don't dismiss sleep problems. They can be important signs to take action and preserve your overall health for the long haul.
One study has shown that people with nasal polyps have a higher rate of these sleep problems:
trouble falling asleep
trouble falling back asleep after waking up in the night
fewer hours of sleep
poor quality sleep
If it's also hard for you to wake up in the morning, and you feel fatigued during the day, nasal polyps may be a contributing factor.
Elevating your head while sleeping may help. Prop up your head with pillows or a bed wedge to let gravity drain your sinuses and keep mucus from accumulating and making congestion worse.
You can also try using a humidifier in your bedroom. It adds moisture to the air to help keep the opposite problem from occurring—your nasal passages drying out and becoming irritated. Be sure to follow the manufacturer's instructions for keeping the humidifier clean. Otherwise, it can grow mold and bacteria, exacerbating symptoms.
Check your sleep routine against these best sleep practices for everyone:
schedule bedtime and wake-up time at the same time every day, seven days a week
avoid napping
keep your bedroom quiet, dark and cool (between 60 and 67 degrees)
spend the last hour before bedtime relaxing and avoiding electronics
OSA is caused by different types of obstruction in the nasal passages, including septal deviation (the shift of the wall between nostrils to one side), overgrowth of bony structures in the nose (turbinate hypertrophy), and nasal polyps.
When nasal polyps lead to OSA, each condition must be considered in a holistic treatment plan. For example, the gold standard treatment for OSA is continuous positive airway pressure (CPAP), in which a mask is connected by a tube to a machine that sends airflow directly into your mouth to keep you breathing appropriately.
However, CPAP alone may not be effective at treating OSA and nasal polyps; to manage both conditions, you may need to try CPAP plus medicine like short-term oral corticosteroids, longer-term corticosteroid sprays, biologic injections that cut off inflammation at its root, or minimally invasive surgery.
Know that many avenues are available to help you sleep better with nasal polyps. The first step is talking with your doctor about the tips you've tried and how effective they've been.
Was this helpful?