Natural Remedies for Gastritis
Was this helpful?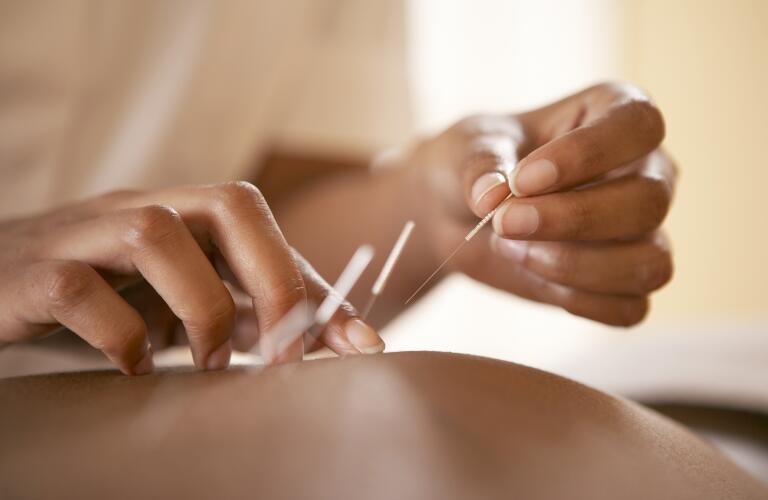 Gastritis is irritation and inflammation of the stomach lining. It can cause indigestion, abdominal pain, nausea and vomiting. Natural home remedies may ease gastritis symptoms. In some cases, time and home remedies may be all that's needed to treat gastritis.
Chronic or persistent gastritis will likely need medical treatment. If your gastritis symptoms have lasted longer than a week, see your healthcare provider. You can continue to use home remedies while waiting for your appointment. Most natural treatments can also be used with medical gastritis treatment.
According to the National Institute of Diabetes and Digestive and Kidney Diseases, "researchers have not found that eating, diet and nutrition play a major role in causing or preventing gastritis." However, certain foods can cause additional stomach irritation, so it's best to avoid them if you have gastritis. Decrease (or eliminate) your intake of these foods:
Coffee. The caffeine in coffee stimulates the production of stomach acid. Unfortunately, decaf coffee can also irritate the stomach.

Alcohol. Alcoholic beverages, including beer, wine and mixed drinks, irritate the stomach. If you are experiencing gastritis symptoms, skip alcohol completely for a few days to allow your stomach lining time to heal.

Milk. Years ago, doctors (and patients) thought drinking milk could ease gastritis symptoms. However, healthcare providers now know milk causes the stomach to produce more acid.

Carbonated soft drinks. Caffeinated sodas are particularly irritating to the stomach. Whenever possible, choose water or green tea instead of soft drinks.
You may also want to avoid spicy, acidic or fried foods, as these can further irritate the already-inflamed lining of the stomach.
Ginger has been used to treat digestive problems for thousands of years. Some medical studies show that ginger can effectively relieve nausea and vomiting. One study even explored ginger's effect on Helicobacter pylori (H. pylori), a type of bacteria that causes many cases of gastritis. The 2003 study used an extract of dried powdered ginger and assessed its activity against 19 different strains of H. pylori. Ginger appeared to inhibit the growth of the bacteria, at least in petri dishes.
You can try adding minced ginger to stir fry meals and other foods. Ginger tea is also popular and soothing. Some people enjoy slices of candied ginger.
According to the National Center for Complementary and Integrative Health, ingesting ginger can cause abdominal discomfort, heartburn, diarrhea and gas in some people.
Green tea contains powerful antioxidants that may help the stomach heal. In fact, a 2016 study from China found that green tea inhibits the growth of H. pylori, the bacteria responsible for most cases of gastritis, in Mongolian gerbils. Other studies have shown that people who regularly drink green tea are much less likely to develop gastritis (and stomach cancer) than people who do not drink green tea.
Consider drinking at least a cup of green tea daily. If you normally drink coffee, try substituting green tea for your regular cup of joe.
Like ginger, acupuncture has long been used to treat digestive difficulties, particularly in Asia. There does not appear to be any U.S. studies on acupuncture for gastritis, but medical studies from China support its effectiveness. One 2009 study compared the outcomes of 40 gastritis patients treated with acupuncture to the outcomes of another 40 patients treated with antibiotics and acid-blocking medication. Most patients (92.5%) treated with acupuncture reported improvement in symptoms; their stomach lining looked healthier after treatment as well. For comparison, 75% of those treated with medication experienced improvement.
If you decide to try acupuncture, look for a licensed acupuncturist. You may need more than one treatment.
Always discuss natural treatments with your healthcare provider. Your provider can help you understand the potential benefits and risks, as well as any possible interactions with medical treatment.
Was this helpful?