Causes of Crohn's Disease
Was this helpful?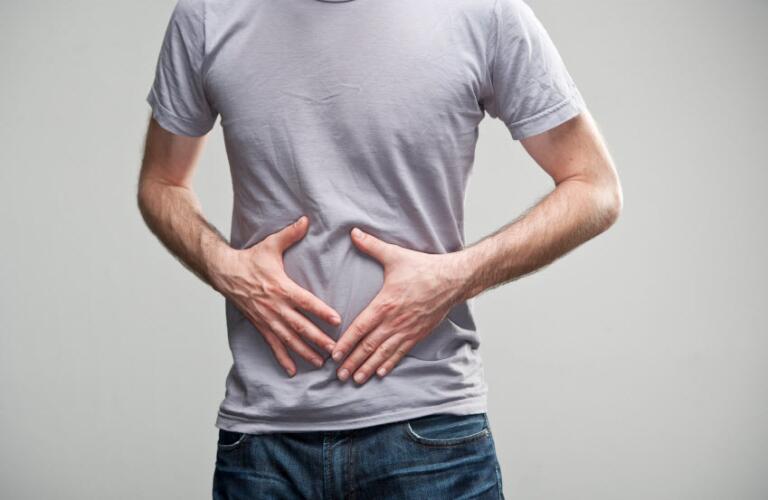 Crohn's disease is a type of inflammatory bowel disease, also known as IBD. It can affect any part of your digestive system, most often inflaming and damaging the inner lining of your small intestine and the beginning of your large intestine.
It's unclear why people develop Crohn's disease, but the common symptoms patients experience—including diarrhea, abdominal pain, and weight loss—can be severe and affect their daily life. But while there is no cure for Crohn's disease, there are treatments that can help reduce the symptoms and improve your quality of life.
3 Factors That May Cause Crohn's Disease
The specific cause of Crohn's disease is unknown. However, researchers believe three factors may be involved:
Your Immune System: Your immune system's normal function is to protect your health by attacking "foreign" substances that enter your body, such as bacteria and viruses. Crohn's disease may occur when, by mistake, your immune system starts attacking your body's own cells instead, resulting in the inflammation that causes symptoms.

Your Genes: Some people may be genetically predisposed to Crohn's disease. If you have a parent, brother or sister with Crohn's disease, you're more likely to develop it yourself.

Environmental Factors: While the risk associated with environmental factors is low, your chance of developing Crohn's could be influenced by certain medications, such as nonsteroidal anti-inflammatory drugs (NSAIDs, such as ibuprofen) or antibiotics; oral forms of birth control, or a high-fat diet.
Despite popular beliefs, you cannot develop Crohn's disease by eating specific foods or being under a lot of stress. That said, if you already have Crohn's, these factors could trigger symptoms or make them worse.
How Treatment Relates to Cause
If you've been diagnosed with Crohn's disease, treatment will consist mainly of medication to reduce the activity of your immune system. These medications are called immunosuppressants or immunomodulators. They help reduce intestinal inflammation. Reducing inflammation helps relieve common symptoms, such as diarrhea and pain, and gives your intestinal tissues time to heal.
There's no treatment for a genetic cause of Crohn's disease. To reduce the risk that environmental factors may cause symptoms, check with your doctor about:
Taking over-the-counter (OTC) medications—especially NSAIDs, which can irritate your digestive system

Using antibiotics or birth control pills

Reducing fat in your diet, if your doctor recommends it
Researchers continue to work to identify exactly what causes it Crohn's disease, in hopes of finding new and even more effective treatments for patients going forward. In the meantime, available treatment strategies can put your Crohn's into remission. Work with your doctor to find the right treatment plan to manage your symptoms.
Was this helpful?