Type 1 Diabetes: Prognosis and Life Expectancy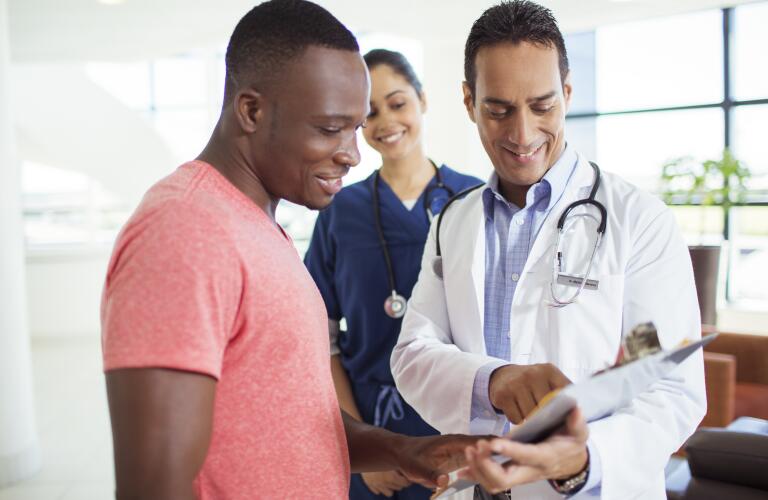 Approximately 26 in 100,000 Americans live with some form of diabetes, and recent research suggests the life expectancy of a person with type 1 diabetes may be shorter than the average person's. However, many diabetes deaths occur due to type 1 diabetes complications, like diabetic ketoacidosis and heart disease, which often can be prevented.
The current prognosis for type 1 diabetes looks brighter than ever, with a potential cure on the horizon. While everyone waits for that, you may be able to avoid complications and live a healthy, lengthy life by following your type 1 diabetes treatment plan closely.
In the United States, diabetes of either type claims nearly 90,000 lives each year, making it the 15th leading cause of death among Americans. But many of these deaths result not from diabetes itself but from complications that might be prevented in most people by working toward a more normal A1C level.
Recent research from Manchester University in England linked higher A1C levels with decreased life expectancy in people with type 1 or type 2 diabetes, illustrating the need for people with diabetes to monitor their sugar levels closely and follow their treatment plans carefully.
It's important to note that this study did not find that type 1 diabetes, itself, shortens a person's lifespan. Rather, the study showed that poorly controlled blood glucose levels over time could lead to a poorer prognosis and shortened life expectancy in people with diabetes.
People with type 1 diabetes must take insulin regularly, because their pancreas no longer produces this vital hormone. In the past, the only way to receive insulin was by injection several times a day. Today, insulin pumps can deliver a continuous flow of insulin to the body, which means fewer injections.
Many people enjoy the convenience (and fewer needle pokes) of an insulin pump, and some of these devices can integrate with your blood glucose monitor to provide the data you need to manage your blood sugar tightly. However, the pumps also can fail or fall out occasionally, and you must always be prepared to self-inject insulin if this should happen.
Of course, insulin injections don't represent the only form of type 1 diabetes treatment. You also should eat a heart-healthy diet, not only to help regulate your blood sugar levels but to minimize the cardiovascular complications that often accompany diabetes. If you have difficulty managing your diet, request a consultation with a registered dietitian or a diabetes nurse educator. They can help you create a personalized eating plan—and help you stick to it.
To effectively manage your diabetes, you also should get plenty of exercise. Sustained physical activity lowers blood sugar levels naturally and can help you keep your A1C levels at the lower end of the spectrum. This might significantly affect your life expectancy, as well as your cardiovascular health.
In a very exciting research development from the Salk Institute, scientists created the first insulin-producing cells that can evade detection by the immune system. This breakthrough could represent a cure for type 1 diabetes, since the cells function just like normal insulin-producing cells but are not targeted or destroyed by the immune system. Also, because the cells appear "invisible" to the immune system, a person receiving a transplant of these lab-created cells would not need to take immunosuppressive drugs to avoid rejection of them.
Currently, these insulin-producing cells have only been tested in mice, which means it will take many more years of study before the cells might be ready for human trials. Nonetheless, this is a significant research breakthrough that could ultimately cure type 1 diabetes.
Until that time, people with type 1 diabetes should carefully monitor their blood glucose levels and strive to manage their sugar levels as tightly as possible—a task often easier said than done. Because some research shows that poorly controlled glucose levels may result in a shortened life expectancy for people with diabetes, it's worth your while to follow your treatment plan as carefully as you can, so you can lead a healthy, active life for a long time to come.
Was this helpful?